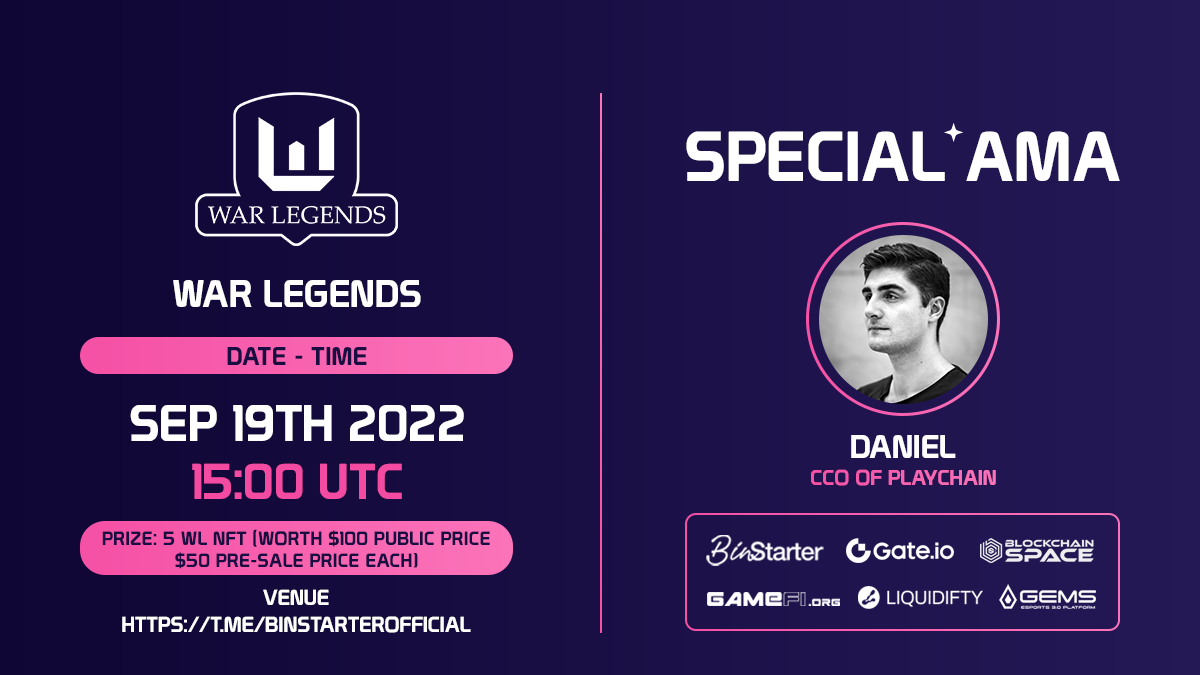 War Legends is a military-themed Multiplayer Online Battle Arena (MOBA) game and metaverse built on blockchain technology that implements Play-to-Earn (P2E) mechanics, has its own native cryptocurrency in the form of the $WW2 token, and utilizes non-fungible tokens (NFTs)
Q1. What is War Legends?
WW2 never ended, it only evolved, new genius weapons and defenses were invented and now it is up to you and your friends to take on the enemies in this 4v4 tank based WW2 themed Moba.
For those not familiar with Moba's, you basically have to destroy the enemies base before they get to yours, like in league of legends and Dota 2.
Q2. How does the game work?
You play 4v4 and try to take out the enemies base. But to do this you need to plan a little ahead, but combining Tanks, Heroes and Abilities in the loadout screen to your favorite playstyle and setup your team with tanks(lol), support and damage dealers.
On the way to the enemy base you will have to take out the towers and of course survive the barrage from the enemy players trying to do the same to you.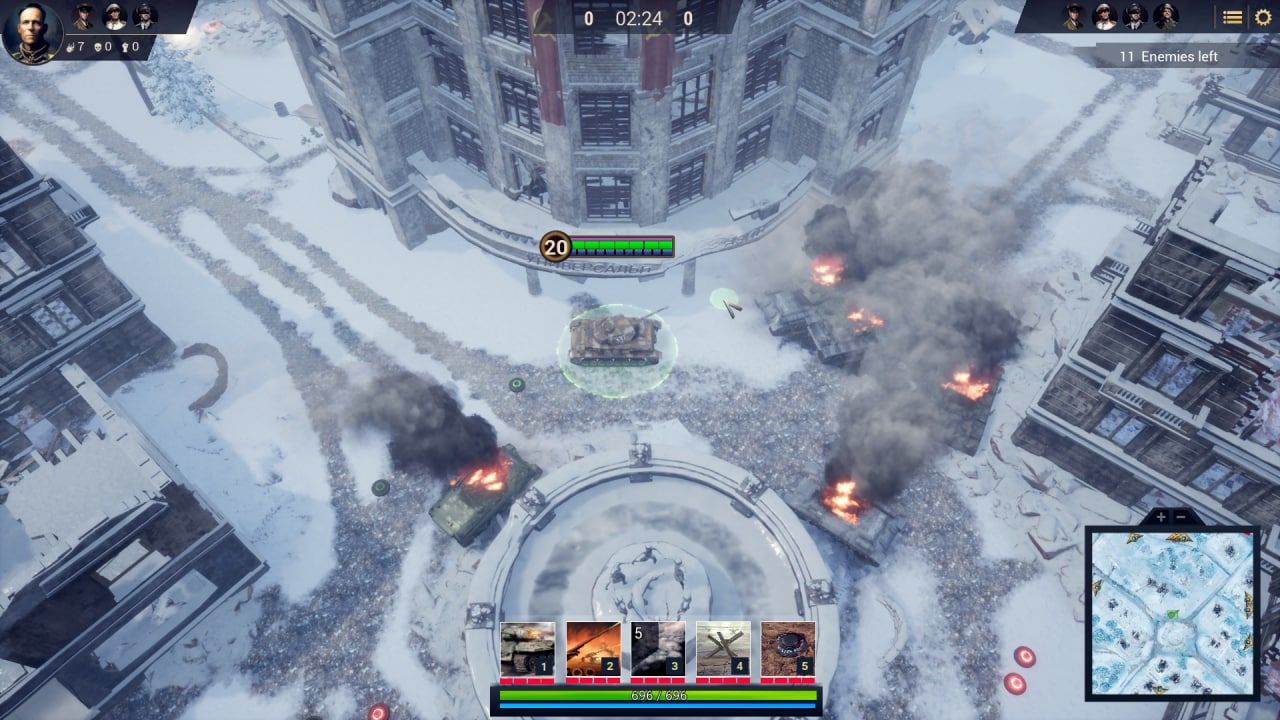 Q3. What can you explain about your INO?
On the 20th of September we are releasing 1.500 limited lootboxes. They are 50% off and will prepare you for the war ahead.
Our loot boxes are divided into 3 types: Bronze, Silver and Gold. Each lootbox contains 5 NFTs, which have 4 levels of rarity, from common to legendary: Common, Rare, Epic and Legendary.
Therefore, we have a total of 228 different NFTs, giving us a total of 7,500 NTFS to sell in this limited pre-sale. We emphasize it's limited because the price of this pre-sale will be unique for this occasion only, so we don't want you to miss it!
If you want a little more information you can check out https://warlegends.co/nft-presale/
This is tomorrow and that link will redirect you to the sale when it starts. ...
Q4. Tell us about The War Legends partners and backers.
Due to the upcoming sale, the War Legends team has worked very hard to have the best partners and backers in the market.
We are backed by Playchain, Stakely and Focus labs, and regarding our partners, for now, as we are growing our list day by day, they are: Gate.io, Binstarter, Blockchainspace, Playdex, MetaEngine, Liquidfty, Roseon, Crypto Guilds, Gamefi, VispX, Kapital DAO, Erax and Rainmarker Games and more. Please visit our website warlegends.co for more details.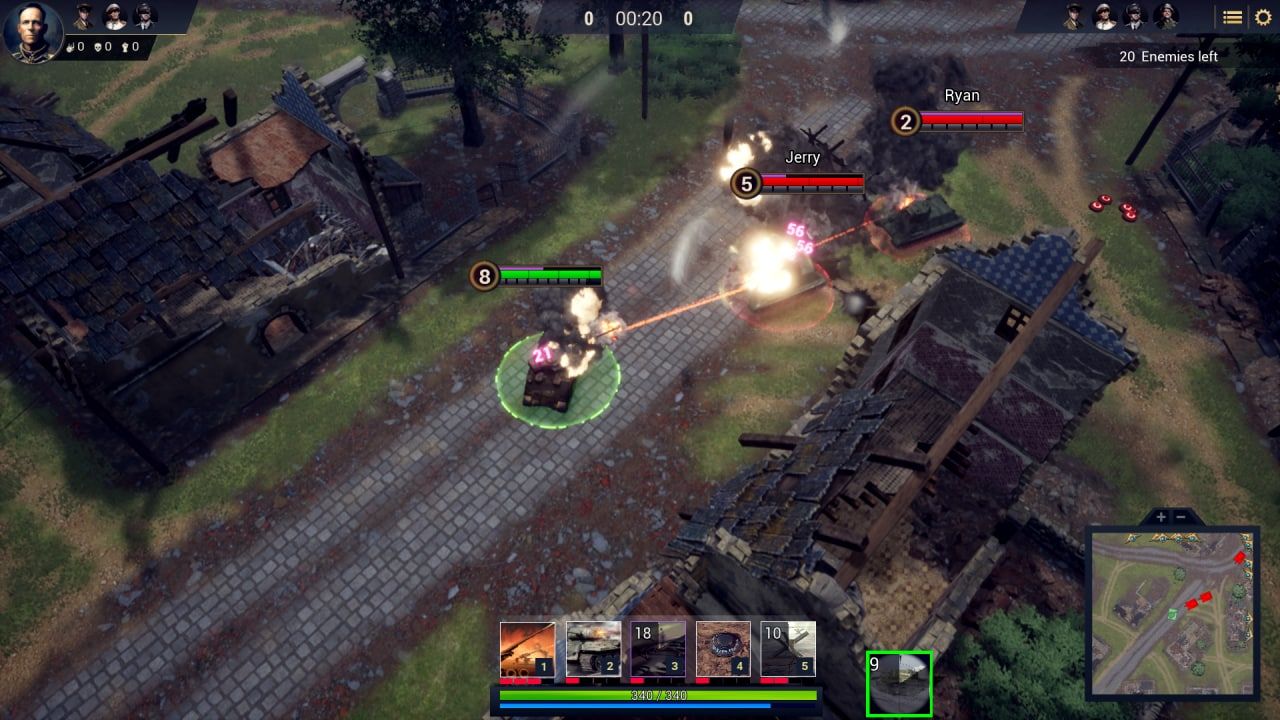 Q5. Can you please introduce to us the team behind The War Legends? What are their experiences?
The team is composed of gaming Veterans supported by Playchain, that have decades of experience in building games, as well as a lot of blockchain and token experience.
The Team Lead of War Legends, Miguel Angel is a veteran developer who has 30 years of experience making games and he is kind of a legend in the Spanish game industry.
I am also somewhat of a veteran in the space as well and have released 20 games which have more than 4 billion installs.
Q6. What does The War Legends visualize for the gamers?
You are looking at a frantic, adrenaline-fuelled challenging PvP game. War Legends has a unique combination of mechanics for that, where the adrenaline and frenzy of a MOBA meet the latest blockchain technology, creating a pioneering game in the market. War legends will set you daily, weekly and monthly challenges. So our main mission is to give you a complete, competitive and entertaining game experience which allows you to earn money while you are playing.
We have worked hard on removing Web3 friction to bring in Web2 players as well as making the game in the high quality Web2 Players are used to.
We would like to merge the two player groups, P2E and Web2 Players as that would give the game a much better chance of a long lasting economy.
As a user of the War Legends universe, you will earn cryptocurrency in the following ways, some examples are:
-Winning battles against other users.
-Finishing in the top positions in a season.
-Finishing in the top positions in a tournament.
-Selling your NFTs to other players.
-Completing Achievements.
-Staking your token.

Q7. What are the requirements to play the game?
There will be a Single player build shared on our socials in a few days where you can try out your NFTs from the Presale tomorrow. A Multiplayer build will be available in a few weeks. The game release is on the 20th of Oct.
The minimum recommended requirements would be a GTX970 or a Radeon RX 480 for gaming at 1080. We are releasing the Mobile version later this year. So we are keeping the requirements quite low.

Q8. The game launch is in October, what is the method you have in mind to sustain the community?
The plans for our social networks are to keep our community updated with all the news and updates and once the game is released we will do different events and tournaments to build a solid community of MOBAs, strategy and adrenaline lovers.
We are getting streamers keys so they can play with their viewers. If you are interested in streaming War Legends, let us know at marketing@playchain.com.
Q9. Do you have more activities in other communities?
We are arranging a lot of activities in other communities with the aim to share our project with everyone. We want to build a strong community with the same passion as we have for the game. Our main purpose is to give all the communities a refreshing new game in the market. This is happening through guilds, launchpads and streamers.
Q10.What is the next planned event for the project?
The NFT Presale in about 20 hours. 50% discount. We are only selling 1500 boxes and the prices will never be this low again. After that the release of our game itself. Which will be in a month, specifically on 20th October. In this period of time we will release the test builds to the public.
Q11. About the Security of the game, can you share to us what has been done for the War Legends security so far?
We are using our knowledge from prior games and staying up to date on the newest hacks and tools. Your security is a high priority for us.
Also a friendly reminder to use two step authentication and be careful with links you don't know.
War Legends Socials
Website: https://warlegends.co/
Twitter: https://twitter.com/warlegendsco
Discord: https://discord.com/invite/kafAAbsAqF
Telegram Chat: https://t.me/warlegendsglobal
Facebook: https://www.facebook.com/War-Legends-101141252622322
Medium: https://medium.com/@warlegends
About BinStarter
BinStarter is a decentralized mining-style approval mechanism insurance protocol that is designed to examine projects according to certain criteria for 30 days and to protect liquidity providers against possible financial damages or any negativities.
Website | Announcement Channel | Telegram Chat | Twitter | Blog
BinStarter Blog & News Newsletter
Join the newsletter to receive the latest updates in your inbox.
---