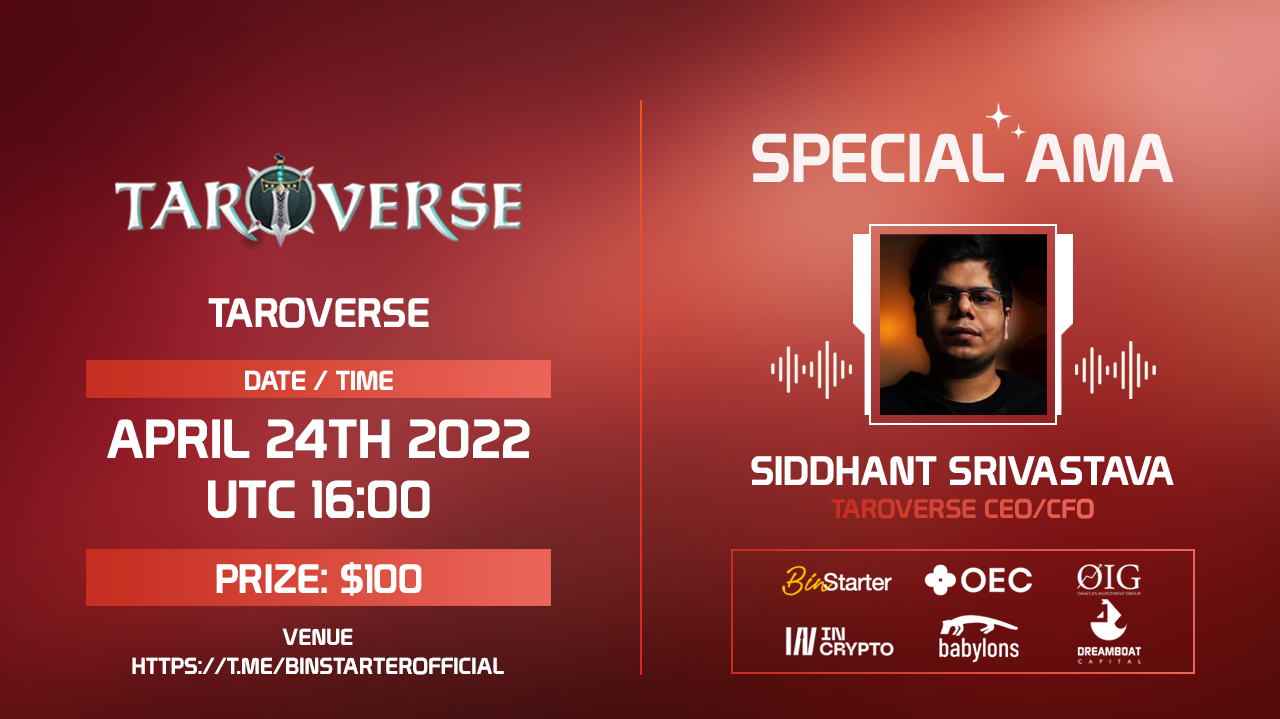 A Metaverse Platform with Multi Play-To-Earn Games
Taroverse is a shared space in the form of a digital island where players from around the world can interact with one another and with the ingame items through their digital avatars. It is a metaverse platform with multi Play-To-Earn games for a complete interactive social and GameFi experience.
To prepare for their IDO on April 25, we hosted an AMA with Siddhant Srivastava, Taroverse's CEO/CFO on BinStarter Telegram Official Channel. In case you missed it, here's a quick AMA recap.

Taroverse IDO Whitelist is open until April 24, check their IDO page and apply for the sale!
Introduction Round
Q1: Please introduce yourself. Can you briefly describe about your project to our FaraStarter? and what are the problems its trying to solve?
My name is Siddhant Srivastava , most people just call me Sid :)
I have been involved in crypto industry for 7 yrs now and have worked with big gaming projects like Mobox in the past and invested in over 65+ gaming projects in last year alone in presale rounds and currently building a multi game metaverse project called Taroverse.
Taroverse is a multi game metaverse of Play 2 earn games connected by an open world island. Taroverse was built with a vision to bring the best gaming experience along with quality social experience.
With the help of Taroverse, Players will be able to interact and socialize with friends from all around the world while playing games and making both active and passive income.. Taroverse will allow players to interact with their friends by voice chat, live avatars, live emotes and players will be able to hangout with friends at Taroverse, attend events , play games and participate in many more activities.
We plan to launch 4 play to earn games on the Taroverse platform namely -
- Tactics royale,
- Monster Bash
- Taro gem quest
- Tarogotchi
Tarogotchi is the latest addition to our set of games we are building, its going to leverage move to earn tech where players will be able to adopt a pet in the metaverse and earn.
Players will be able to use Taro NFT's and TARO tokens across all the games. We aim to revolutionize P2E games by bringing all the fun and profitable aspects of Crypto such as DeFi, metaverse, NFT, P2E games, along with the unique way of interacting and socializing with friends around the globe in one platform so players don't need to buy different assets on different platforms to use these features making it a complete ecosystem.
Q2: Well, we know these day lots of GameFi launch almost every week. How will your project stand out with so many GameFi and metaverse projects launching at the same time? What makes your project different from other competitors?
There are many projects launching every week which are calling themselves 'metaverse' projects but noone is actually building an open world metaverse where players can interact in realtime atleast on bsc.
The projects which have built a metaverse till now like decentraland do not support mobile devices and are only available for PC users.
so we are the first project who have actually built an open world metaverse where community will be able to socialize and perform in activities together  across android, iOS , macOS and windows apps so we can bring metaverse to not only PC but also to mobile users too.
plus we will have interactive games along with open metaverse making the platform a complete ecosystem.
I think us going that extra mile and building something for community to enjoy, is whats going to set us apart :)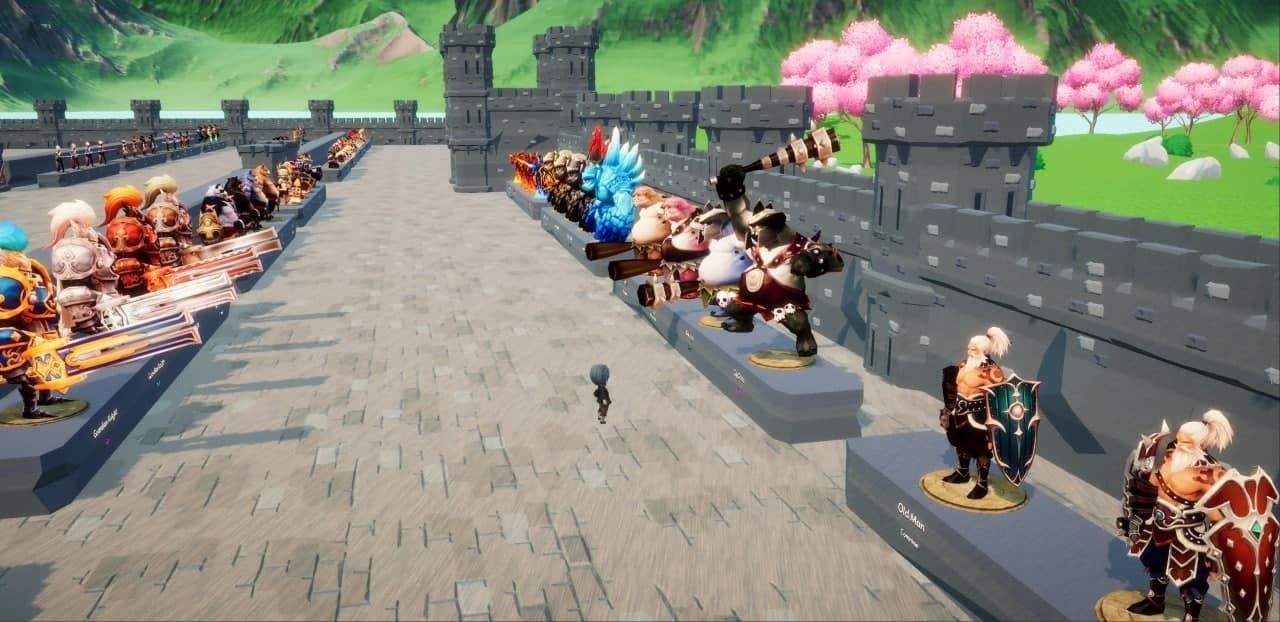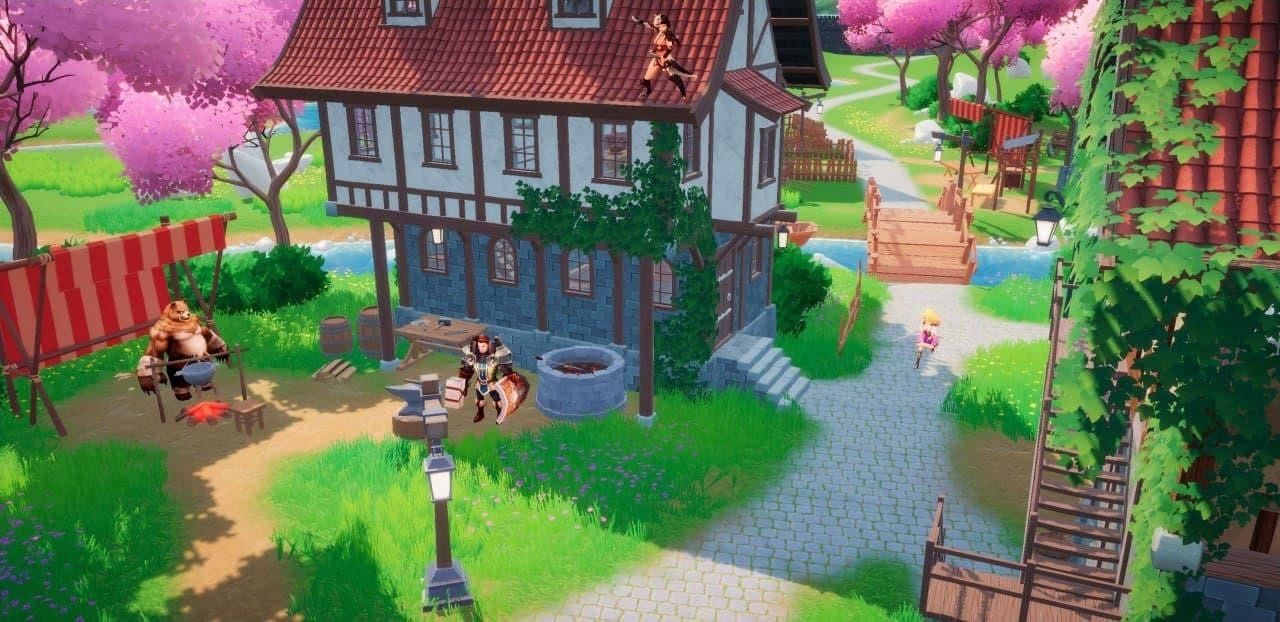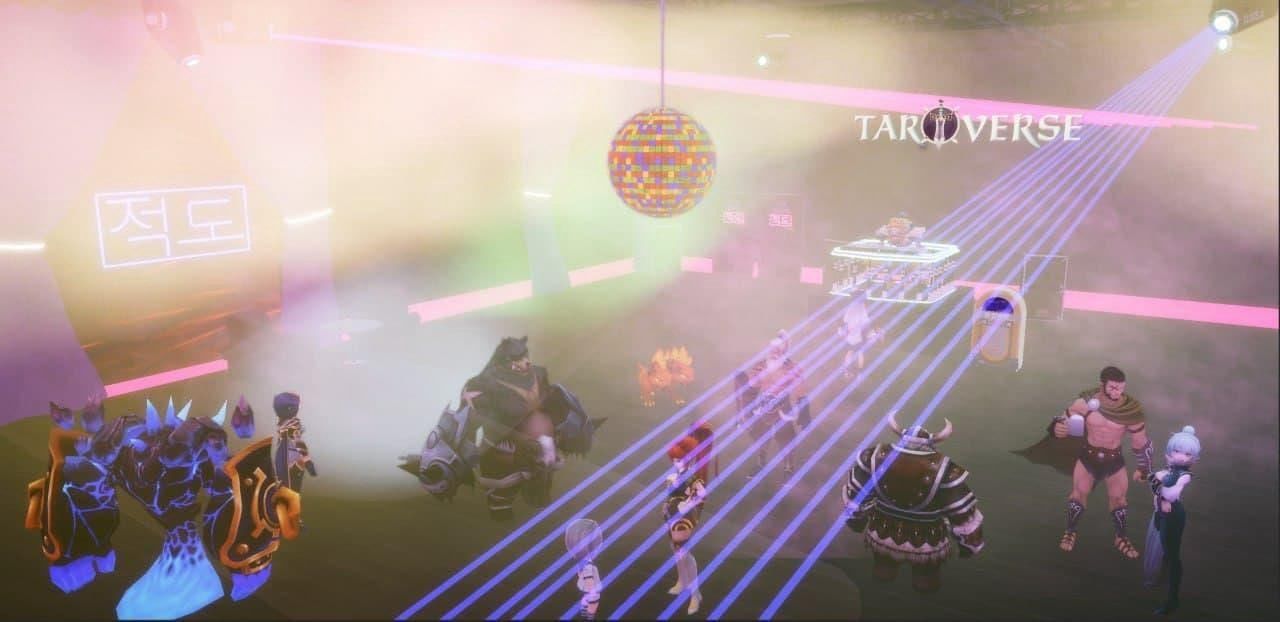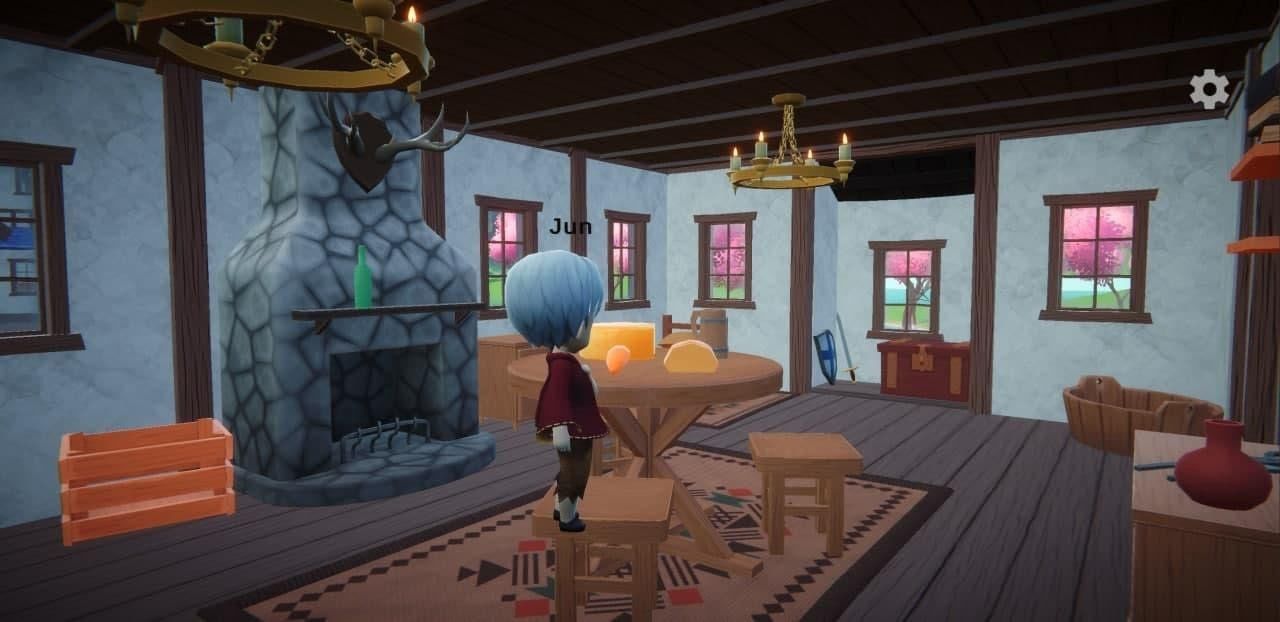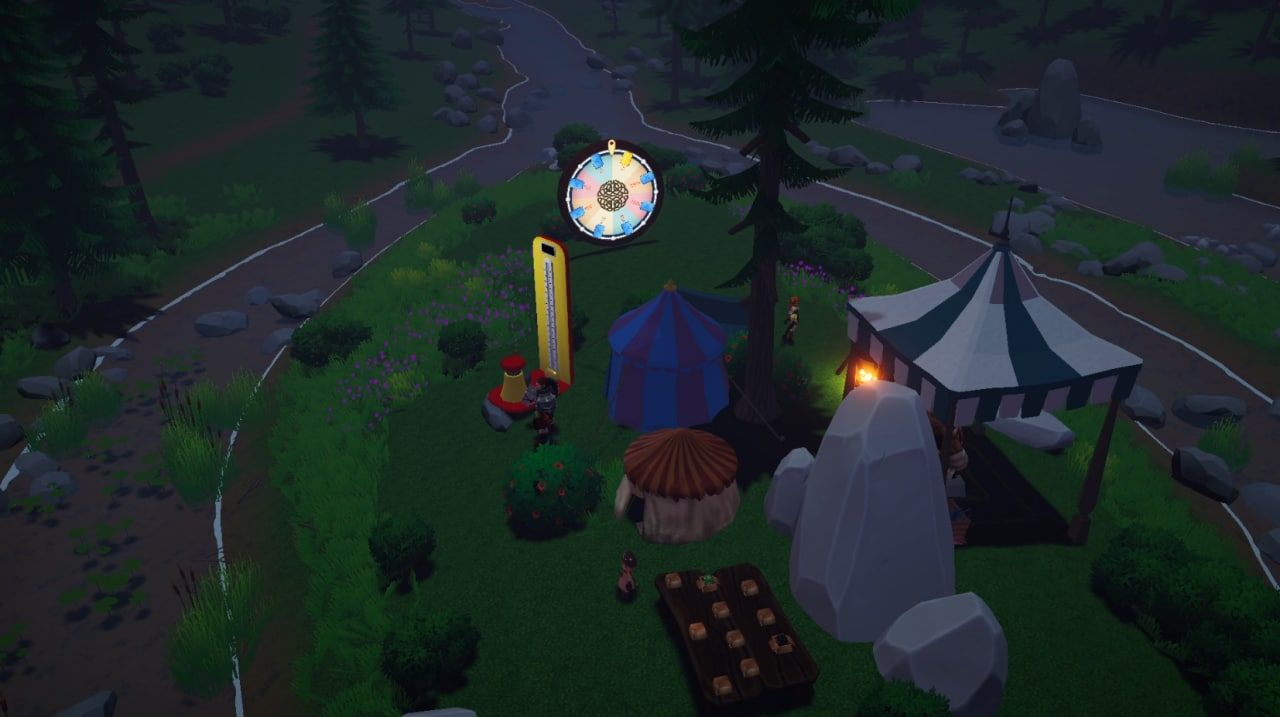 Some images from our metaverse, we also share sneak peak videos on our twitter sometimes :)
Q3: What is the function of NFTs in Taroverse? Where can I get NFTs? Are there any staking options in the project? Are there DeFi features in the game?
NFT's play an important role in Taro ecosystem.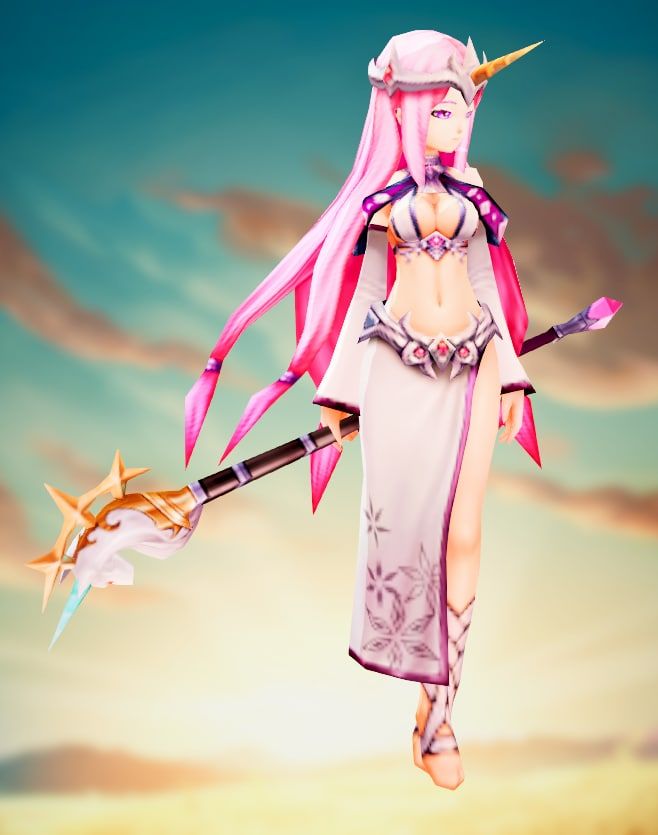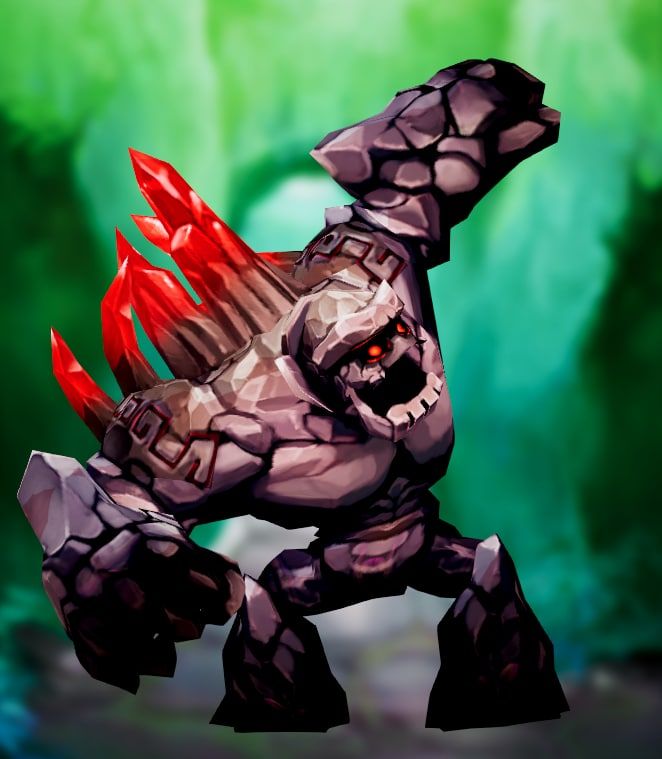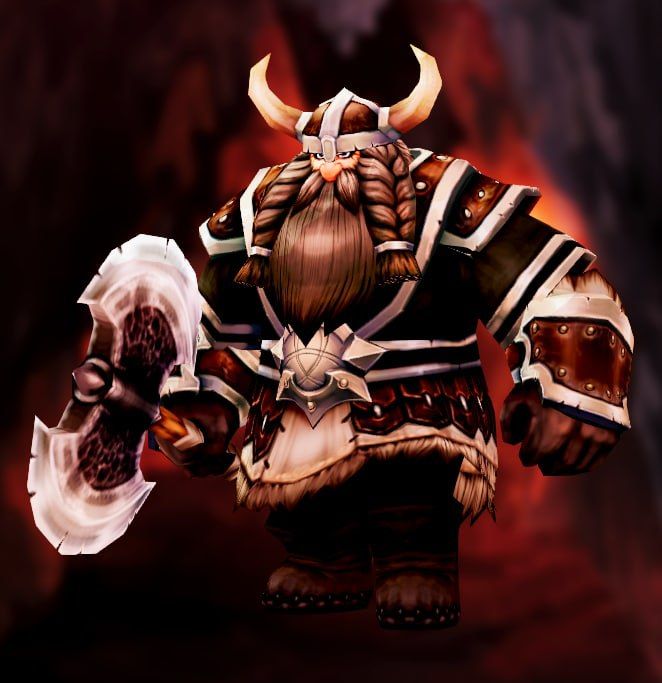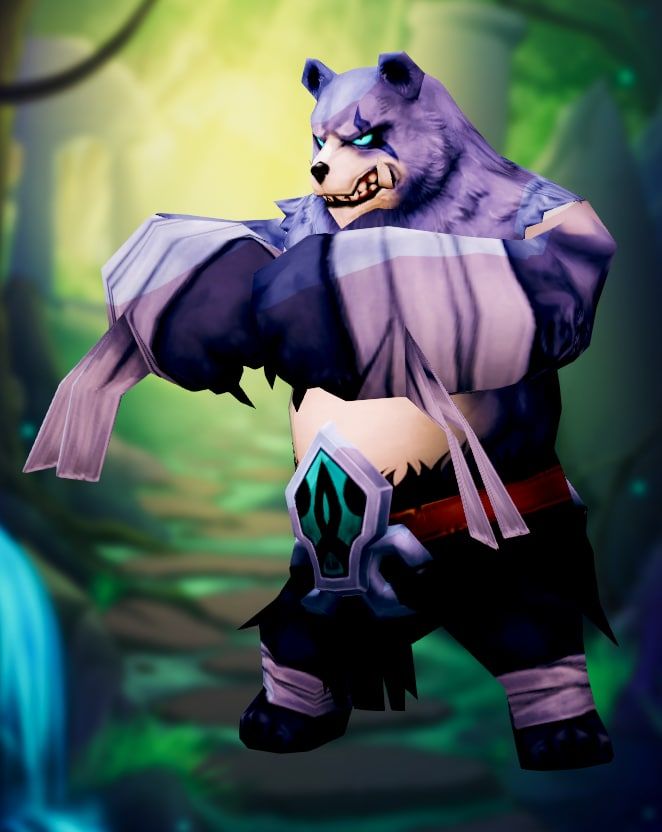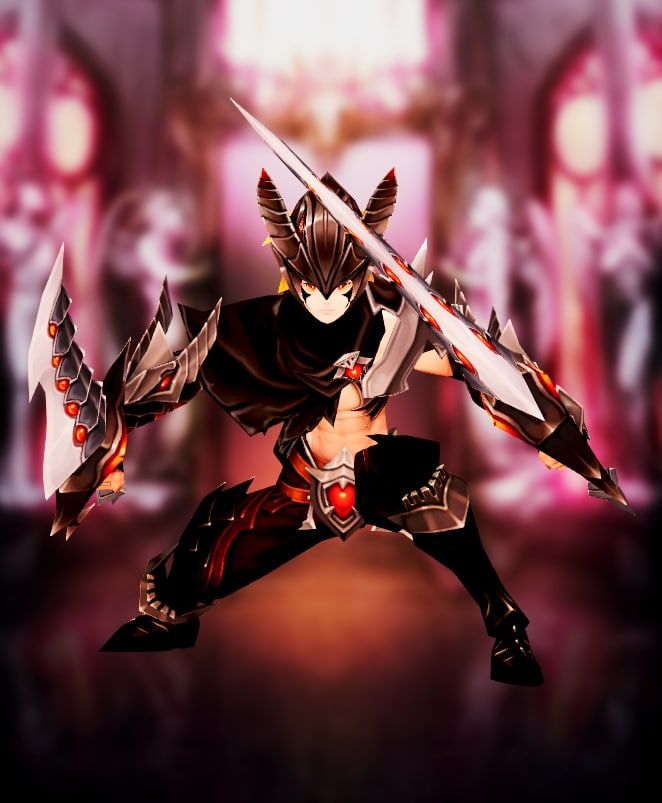 We have over 240+ unique heroes which can be opened from taro chest, lets say you opened a chest and got a bear nft.
You get access to the bear 3d avatar in the metaverse.
And  players will be able to use their Taro NFT's  not only as 3d avatar in the metaverse but in 4 different play to earn games also which we are building to make it even more rewarding for players to collect nfts and upgrade them and build their decks, every aspect of Taroverse ecosystem has been gamified.
Every NFT has a predefined mining power based on the level and rarity of your NFT. Mining power is similar to Bitcoin's hash rate but here instead of using expensive hardware and electricity you will be able to use your TARO NFT's for mining instead.
Players can use common, uncommon and rare NFT's to upgrade levels of epic and legendary NFT's to increase their mining power, thus increasing their TARO rewards from the daily mining pool which gives us a unique burning mechanism for nfts as the nfts consumed to upgrade gets burned, giving them 4x more utility than any metaverse or single game project.
Q4: What utilities does the token have? And what benefits will token holders get?
We thought about the token utility for months and studied various other crypto projects.
These days many projects are using double or triple token mechanism , but we felt having multiple tokens will distract us and we wont be able to focus any token, as there are limited number of burning mechanisms we can integrate in an economy
So Taroverse follows a single token economy which means all the utilities and burning mechanism are focused on a single token.
First and foremost use case of $TARO tokens is that it will be used across all 3 games on our platform as in-game currency and the metaverse. So to perform any action in any aspect of the platform players will need Taro tokens and players will also be rewarded in Taro tokens for playing different games .
Players will be able to participate in no loss lottery to get Taro NFT's using $ TARO tokens only and all the winning tokens will get burned weekly. There will also be a $TARO staking option available for all the DeFi lovers who love to earn passive rewards by providing liquidity. $TARO tokens will also have a buyback protocol to control the price and maintain the value of $TARO tokens. These buybacks will be made from fees and taxes collected from ingame boosts, NFT sales, no loss lottery among other things.
So basically to do anything in the Taroverse you will need Taro nfts and Taro token, as its the main component for all our defi, nft-fi, metaverse and 3 p2e games economy.
Q5: Are there any strategic partners that you can share? Most investors look for projects with great partners. The more reputable and well-known partners, the more confident they will be to invest in your project.
Yes of course, it takes a lot of backing and partnerships to build a successful platform , especially like Taroverse which is basically the combination of multiple crypto projects into one in terms of size
We are fortunate to have received backing from top firms in Crypto space like Oddiyana ventures, Ex-Network , OIG , Dreamboat Capital etc. Apart from these , we have our IDO partners Kommunitas, Binstarter ,Blokpad , Farastarter , BSCstation and Paragen who will provide the jumpstart Taroverse requires.
Sundeep (Director of TrustSwap) , Eric (CEO of Ex-network capital) , Nathan (CEO of LedgerScore) and Babylons are few of our advisors whose expertise and experience has proved to be quite useful to our project. We are always actively looking to bring the right partners onboard Taroverse as we grow.
Apart from our partners and backers, the Taroverse team has ample experience not only in crypto but also in traditional gaming sector also. The Taro team is completely public and has people with over 10–20 yrs of experience from some of the biggest companies in the world like Adobe, Mobox, Wink, Glance, Cisco etc. So, it's safe to say that Taroverse is here to stay and play the long game.
You can read more about team on our website - https://www.taroverse.com/team , our entire team is public and we have also provided linkedin links of all team members so you can see past experiences.
We usually joke about this at Taroverse that there are people in our team with more experience as a Developer than my age haha!
Q6. Can you please share to us the roadmap of Taroverse?
Currently we are at ido phase of our roadmap with listing on 26th april 14 UTC on biswap , soon after listing we plan to open our metaverse platform across android , iOS , windows and macOS for public , followed by nft sales via no loss lottery
As soon as we start selling nfts we will open nft mining and upgrade system so players can prepare and build their deck for upcoming major game release and earn passive rewards in the meantime, we plan to release first major game in june followed by a game release every 60-90 days.
BTW our entire roadmap is available on both our website homepage and whitepaper for anyone who wants to check it out :)
Live Questions Round

Q1. Of all the amazing features that Taroverse proposes, I find the "No loss lottery" feature quite amazing. How can users participate in this lottery? Also, Is there a fee that users ought to pay to be able to participate in this lottery? Furthermore, do all users have equal chance of winning?Finally, how many winners will be picked per lottery round?
So no loss lottery is our way to make sure everyone gets a chance of getting some cheap nfts , to participate in no loss lottery you will need taro tokens, the chance % for each lottery will be same for everyone but players can increase their chance by buying more lottery tickets.
Winners will be decided based on number of lottery tickets sold and for tickets which dont win will get 100% of their taro tokens back, the winning tickets will get nfts and their tokens will get burned.
Thats why its called no loss lottery as you only pay if you win otherwise get your tokens back.
Q2. As you have said in the website that #Taroverse will be cross platform metaverse .Will the nfts in the #taroverse will also be cross platform?
Yes , if you own nft in your metamask or trustwallet you will be able to get same nfts in the metaverse on apps on all platforms ie android, iOS , windows and macOS.
Q3. When IDO? exact time And how to buy Taro token?
Our IDO on binstarter is at 4/25/2022, 9:30:00 PM UTC, you will be able to trade taro token on 26th april 14 UTC on biswap.
Q4. What are the additional benefits of holding $TARO tokens over not holding your tokens and are there any advantages for long term holders? What plans do you have in place to help drive token demand and scarcity? And to add to that if I may, does the Taroverse platform has a plan in place to do  Buybacks/Burns?
I think I covered most of the question above wen I explained in detail about usecases of taro token, we have implemented a lot of burning mechanisms example 100% of tokens from lottery gets burned, 2.5% fees from nft marketplace also goes to buyback and burn pool, then taro tokens used to participate in various events in i think i covered most of the question above wen i explained in detail about usecases of taro token, we have implemented a lot of burning mechanisms example 100% of tokens from lottery gets burned, 2.5% fees from nft marketplace also goes to buyback and burn pool, then taro tokens used to participate in various events in metaverse will also get burned metaverse will also get burned.
Q5. Have you being audited ? Have not heard you talk about that security of funds is what every investor craves for and plans to escape incase of insecurity if funds,scams and rug pulls ? How strongly built are your security put in place?
Yeah we have been audited by certik already, the report is on our website.

Taroverse Network Social Links
• Website: https://www.taroverse.com
• Telegram: https://t.me/taroverse
• Twitter: https://twitter.com/TAROVERSEcom
• Discord: https://discord.com/invite/e8D6Czyn4a
• Blog: https://taroverse.substack.com
About BinStarter
BinStarter is a decentralized mining-style approval mechanism insurance protocol that is designed to examine projects according to certain criteria for 30 days and to protect liquidity providers against possible financial damages or any negativities.
Website | Announcement Channel | Telegram Chat | Twitter | Medium
BinStarter Blog & News Newsletter
Join the newsletter to receive the latest updates in your inbox.
---