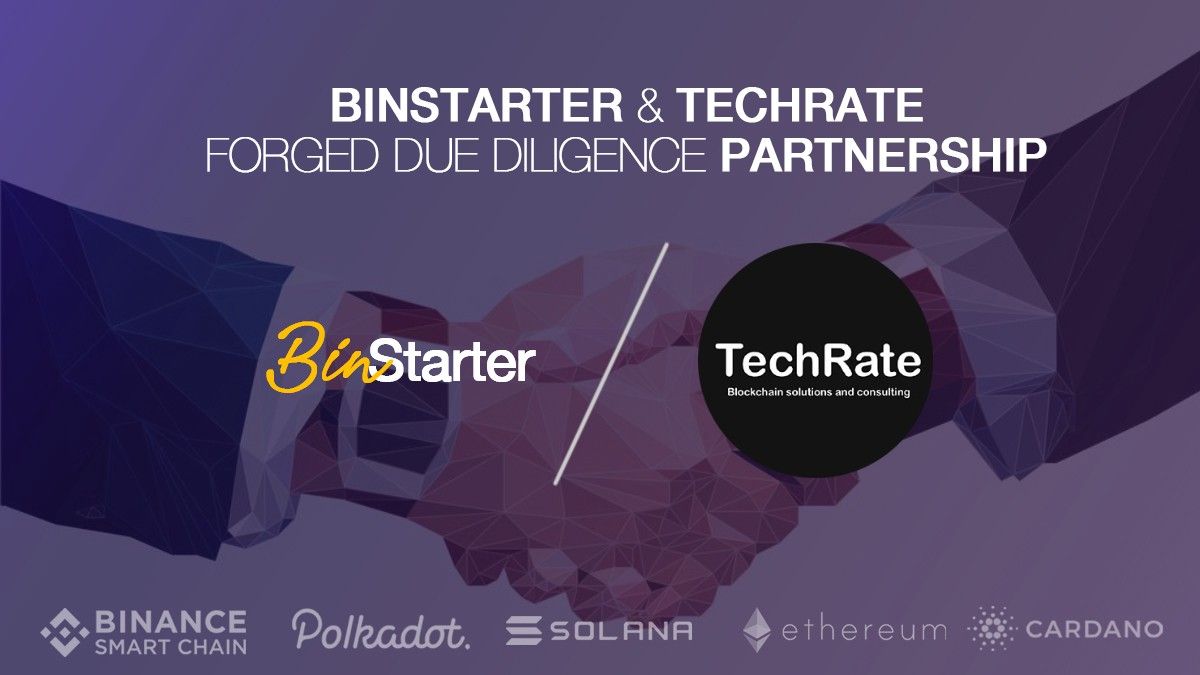 BinStarter & Techrate Forged Due Diligence Partnership
BinStarter is a multi-chain launchpad project with insurance protocol. In order to prevent future security vulnerabilities or unforeseen software errors that may be encountered by IDOs to be published on BinStarter, a due diligence partnership has been made with "Techrate", which audits and tests smart contracts.
With its detailed reports, Techrate offers various solutions to eliminate possible risks and to make projects safer at the same time. As a result, the highest level of security will be ensured for the projects published on BinStarter and at the same time the risks will be minimized with the insurance protocol provided by BinStarter.
About Techrate
They are a team of engineers and analysts specialized in blockchain technology and business analytics with wide experience on crypto market. Our core team is famous for its market reports made during 2017–2018 bullish market and technical evaluation of the projects.
They started as an Audit & Development firm for smart contracts in the beginning of the ICO rush and expanded our expertise to the market researches and exchange analytics, security and technical valuation of the projects.
Secure & Safe
They deeply analyze the smart contracts under the doing the line by line 2-stage audit and cover the smart contracts with tests when developing for our clients
Fast
Audit reports with the recommendations how to fix the bugs and mitigate the risks delivered in
~ 10h up to 5 days
Affordable
They provide an express audit for FREE analyzing the code for several bugs.
However a full line by line manual audit is a paid service, we fully utilize our developers and able to keep low prices for audits.
Website: https://techrate.org/
Github: https://github.com/TechRate
Twitter: https://twitter.com/TechRate1
Telegram: https://t.me/techrate_audits
About BinStarter
The popularization of decentralized structures has brought some risks with it. While the risk appetite of investors has increased due to the earning opportunities in the recent period, it has become an indispensable need to create an insurance protocol as a result of unforeseen mistakes or malicious attempts.
BinStarter, aiming to secure start-ups and liquidity providers with a decentralized protocol, became the first launchpad project to develop the insurance mechanism. Our company objective is to provide a reliable, secured, and transparent IDO investment solution to our community.
Website: https://binstarter.io/
Twitter: https://twitter.com/BinStarterio
Telegram: https://t.me/BinStarterOfficial
Medium: https://medium.com/@BinStarter
BinStarter Blog & News Newsletter
Join the newsletter to receive the latest updates in your inbox.
---