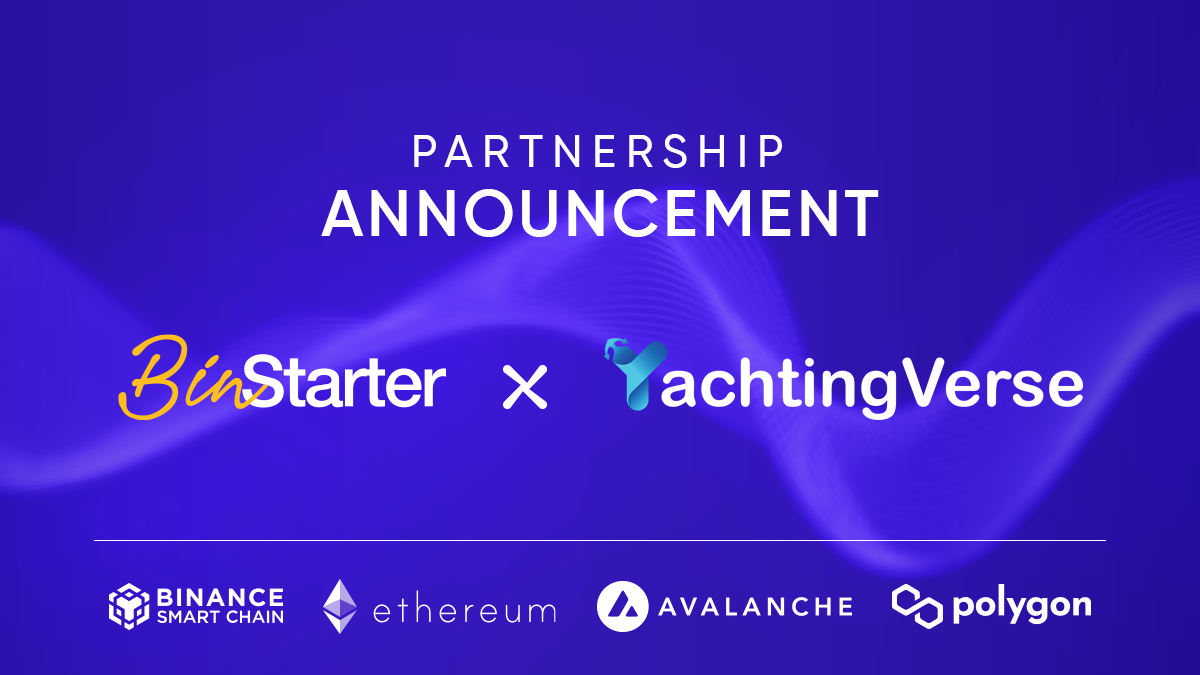 BinStarter Partners with YachtingVerse
We have officially teamed up with YachtingVerse, the world's first open world marine themed metaverse / VR platform designed for the luxury industry.

Through this partnership, we are looking to help YachtingVerse conduct:

#IDO on Binstarter
Cross-marketing activities
Expand community

About YachtingVerse ∣ The Luxury Life
YachtingVerse is an open-world marine theme massive multi-users platform built on the Polygon. This platform will bring together all the stakeholders and brands in the metaverse.
YachtingVerse will consist of Marine Mall stores, customizable lands, YachtGAME(MMO) space, NFT gallery, boat show, YachtADS advertising space, nightclub, gym, event spaces, VRinar, meeting rooms, training space and much more. YachtingVerse is the reflection of real life on web 3.0. YactingVerse will lead the transformation of brands with web 3.0.
YachtLand owners can enjoy the democratic governance model based on a liquid democracy and real-world inspiration rules over a DAO (Decentralized Autonomous Organization) through the YachtNFT.
Their vision is to be the platform with the largest user base in VR, Web and App in the Metaverse ecosystem. They are building a simple world that will be adopted by everyone.
Their mission is first and foremost, to make the platform available to users in a short time, providing a high quality immersive experience by providing an environment where they can interact, create, own, socialize and earn money.
WebSite | TG Ann | TG Group | Twitter | Medium |Discord | YouTube
Let's cheer and look forward to our continued success!
About BinStarter
BinStarter is a decentralized mining-style approval mechanism insurance protocol that is designed to examine projects according to certain criteria for 30 days and to protect liquidity providers against possible financial damages or any negativities.
Website | Announcement Channel | Telegram Chat | Twitter | Blog
BinStarter Blog & News Newsletter
Join the newsletter to receive the latest updates in your inbox.
---