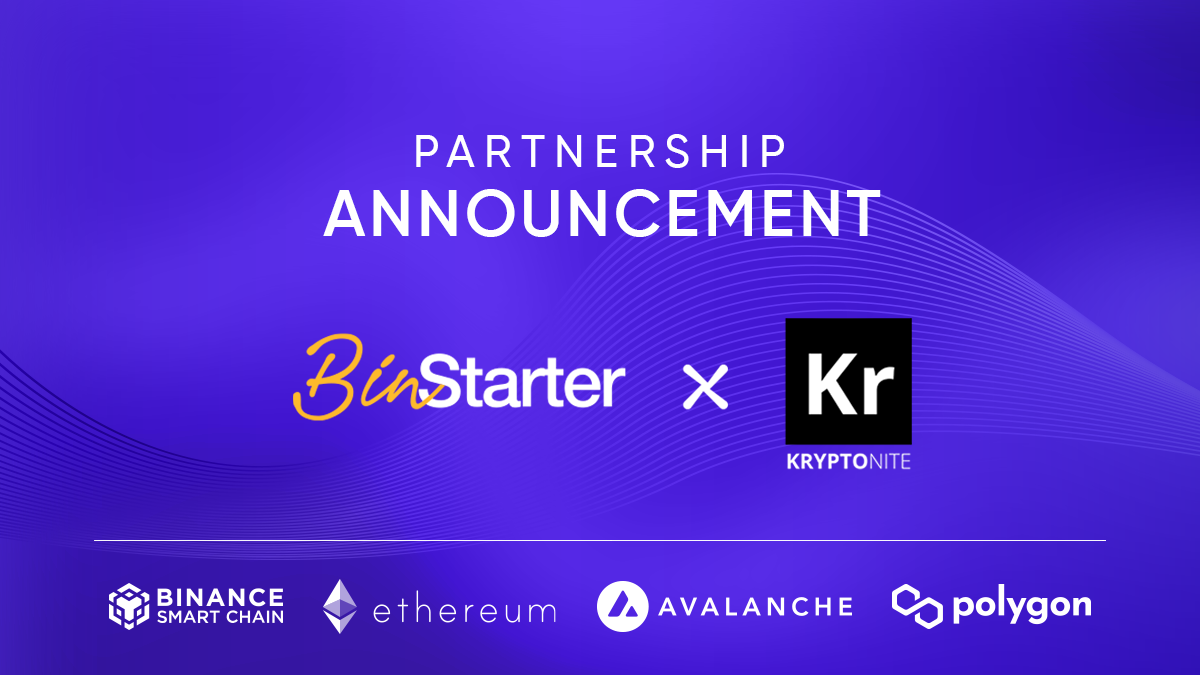 BinStarter Onboarding Kryptonite Group

We have officially teamed up with Kryptonite Group, a global digital service company focused on Web3 and emerging technologies.
Kryptonite Group is a leading Web3.0 marketing agency, bringing 20 years of experience into the world of blockchain & metaverse.
Some of its key features are as follows:
* Fully customized marketing package in all price ranges.
* Specialised in promoting IDOs.
* Includes, growth hacking, influencers, PR and more.
* Raised over $250 million for their clients.
* Promoted over 300 token projects.
* 2022-Award for Best Performing agency.
*Promoted over 60 NFT collections over the past year
Kryptonite Group Socials
Website: https://www.kryptonite.agency
Twitter: https://twitter.com/KryptoniteGroup
About BinStarter
BinStarter is a decentralized mining-style approval mechanism insurance protocol that is designed to examine projects according to certain criteria for 30 days and to protect liquidity providers against possible financial damages or any negativities.
Website | Announcement Channel | Telegram Chat | Twitter | Blog
BinStarter Blog & News Newsletter
Join the newsletter to receive the latest updates in your inbox.
---