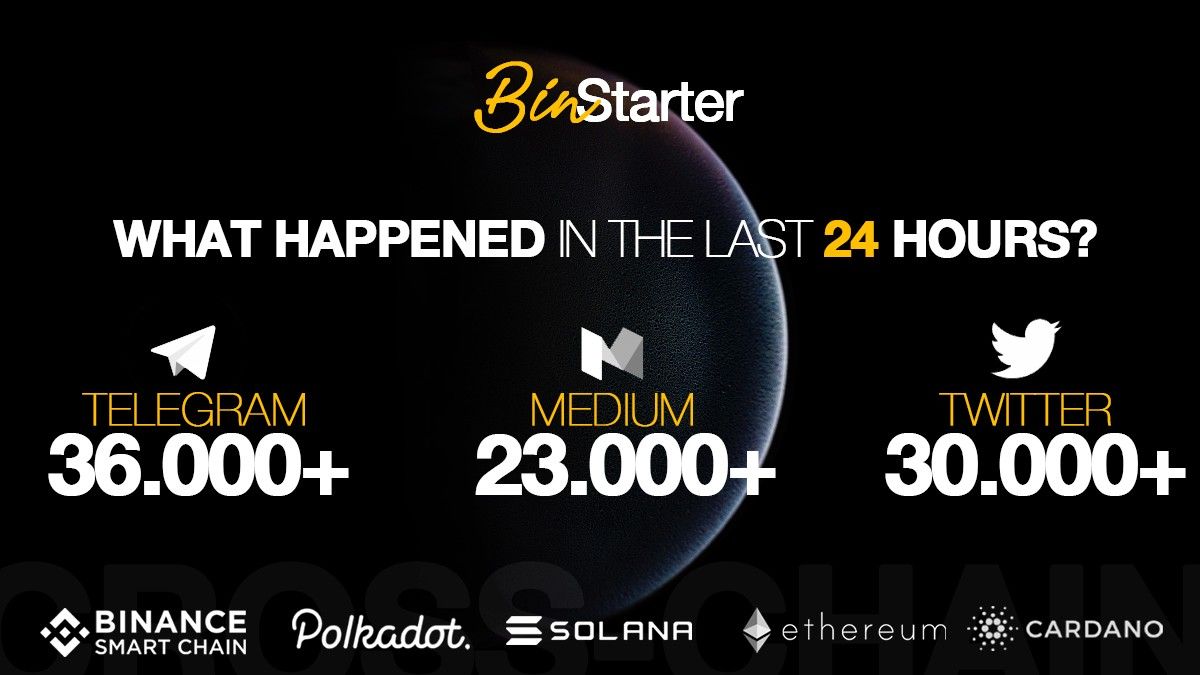 What Happened in the Last 24 Hours?
What Happened in the Last 24 Hours?
We are having an exciting week at BinStarter, the main reason for this is the interest you have shown. However, we are happy to say that we have not shared any big news with you yet. At this point, just imagine how we are going to rock the market in the days ahead!
We rocked social media
Our Official Twitter account has reached 30,000+ followers.
Our Official Telegram account has reached 36,000+ followers.
Our Official Medium account has reached 23,000+ followers.
We are rocking the market with thousands of new applications, thousands of new followers! Thank you all for your interest in BinStarter!
Our Medium Account Successfully Passed Review
At this stage, our Medium account was suspended, we immediately contacted Medium officials and gave detailed information about the situation. Medium officials solved this problem immediately and activated our account again, we thank them for their interest.
Whitelist Leaderboard Activated.
As of yesterday, we have activated Leader board on our site. You can now instantly follow the first 100 rankings, which will have the right to guaranteed purchase.
If you have not joined the whitelist yet: You can join at https://binstarter.io/whitelist.html.
Also you can follow the Leaderboard
We are in the last 16 days for whitelist applications. Do not forget that applications have increased rapidly in recent days, at this point, you should use this time well and continue to share reference links every day to ensure your place in the top100.
We wish everyone good luck. Stay tuned to BinStarter.
BinStarter Blog & News Newsletter
Join the newsletter to receive the latest updates in your inbox.
---