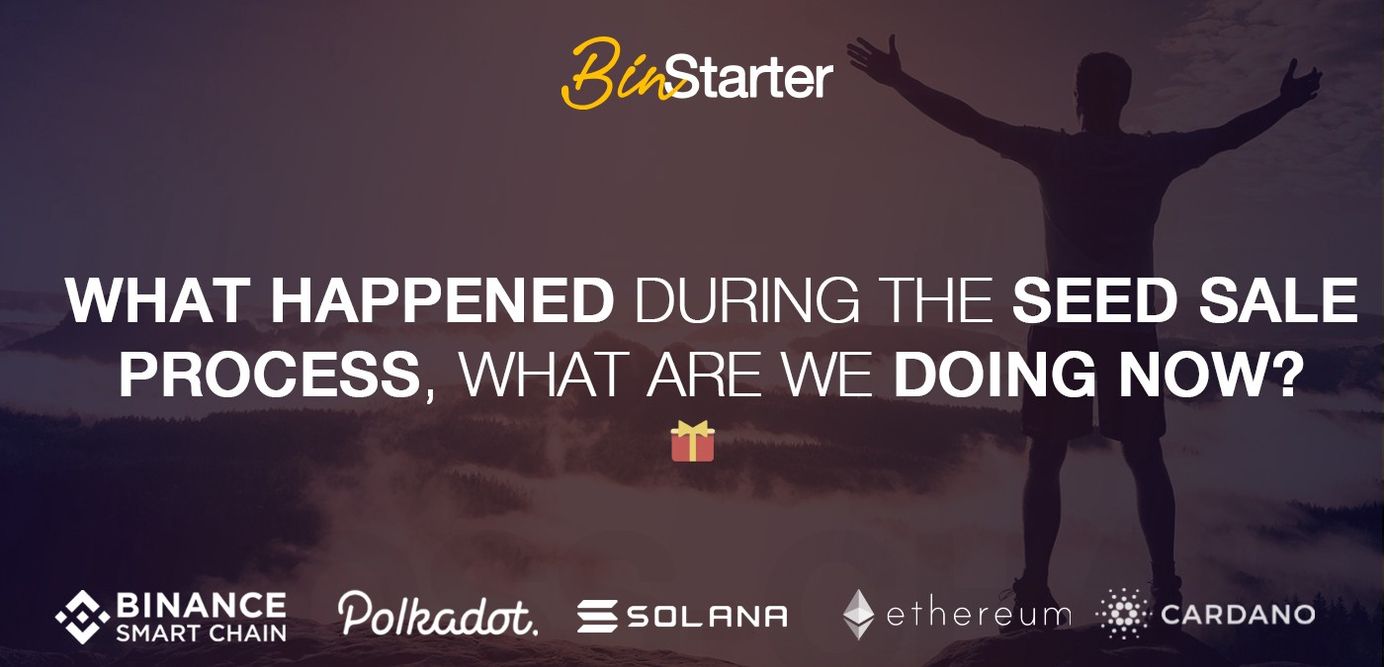 What Happened During the Seed Sale Process, What Are We Doing Now?
It has been a very important day for the BinStarter community. Softcap was completed quickly and the campaign concluded successfully. At this point, we are happy for the trust you have placed in us and we thank you all.
1) Delay on swap screen‌‌We have a set of security protocols against every possible negativity. At this stage, when the countdown was over, the swap screen should have opened automatically, but our security protocol did not allow this and requested manual confirmation. Manual confirmation could only be made from the registered fixed IP address. At this stage, we lost 10 minutes of time until we activated this status from the fixed ip, and the process started 12 minutes late on average.
Although we work for the safety of our community, we apologize to all of you for causing a disruption at such an important stage.
2) Wallet problem on Android devices‌‌73% of the traffic coming to our site is with android device. Depending on the version of Android devices, the Wallet app has had problems connecting to the wallet. When we researched this issue, we saw that similar problems have arisen in other projects.
This problem;‌‌In some android versions, it can be solved using browsers such as Google Chrome, Safari.
If the Trust Wallet application is out of date, it can be solved by updating it.
It can be solved by clearing the Trust Wallet memory.
In some android versions, this problem cannot be solved.
The definitive solution if the above steps didn't work:
If you have a different phone.
1. Login to https://bsr.binstarter.io from a different phone's browser.‌‌2. Link your wallet by scanning the QR Code. ( Settings > WalletConnect )‌‌3. Start the swap. ( Different Phone )‌‌4. Confirm from your own phone. ( Own Phone )
Since we did not encounter a problem in the version we tested, we encountered this problem that we could not foresee, and unfortunately we lost a lot of time until we detected the problem.
3) Temporarily turning off the chat‌‌Hours before the sale, we identified nearly 20 groups imitating BinStarter. These scammers were adding active people in our group to their groups and trying to redirect people to different sites. In this case, we have decided to temporarily freeze the chat screen to protect our community.‌‌There were some people in our community who reacted negatively to this situation and started to spread fud in various groups. Fundraising is very important to companies, but the safety of our community is more important to us than anything else.
4) How Much Funds Raised‌‌So far, 2,000,000 + 1,239,797 ( Bonuses included ) tokens have been sold. Considering that our sales have decreased by 73% due to Android devices and if we consider the above problems, we can say that we have had a very successful process.
What will we do now?
1) Android Users‌‌We keep records of all past applications. We will give priority to the android users who were whitelisted that contact us on this issue with their bonuses in the Public Sale.
2) We will burn all unsold Tokens directly!‌‌We will burn the entire supply of unsold tokens. At this point we will significantly reduce both the total supply and the initial supply!
3) Staking 2x VIP Bonus‌‌We see Seed Sale participants as our partners. People were asking what would be the advantage of joining the seed sale. We are explaining this issue now in order not to create manipulation in sales. A significant portion of the supply for Pools was reserved for Seed Sale participants;‌‌Staking:‌‌Normal Staking: 450%‌‌VIP Staking : 900%.
4) Evaluation Pool‌‌Seed sale participants will automatically qualify for the "evalution pool". At this point, you will be able to vote on projects published on BinStarter and receive a fair share of the revenues.
Additionally, the first evaluation pool proposal will be which exchange should we list on after Pancakeswap listing. Once an exchange have been decided, we will inform listing agency to negotiate with the exchange.
Sale Continues!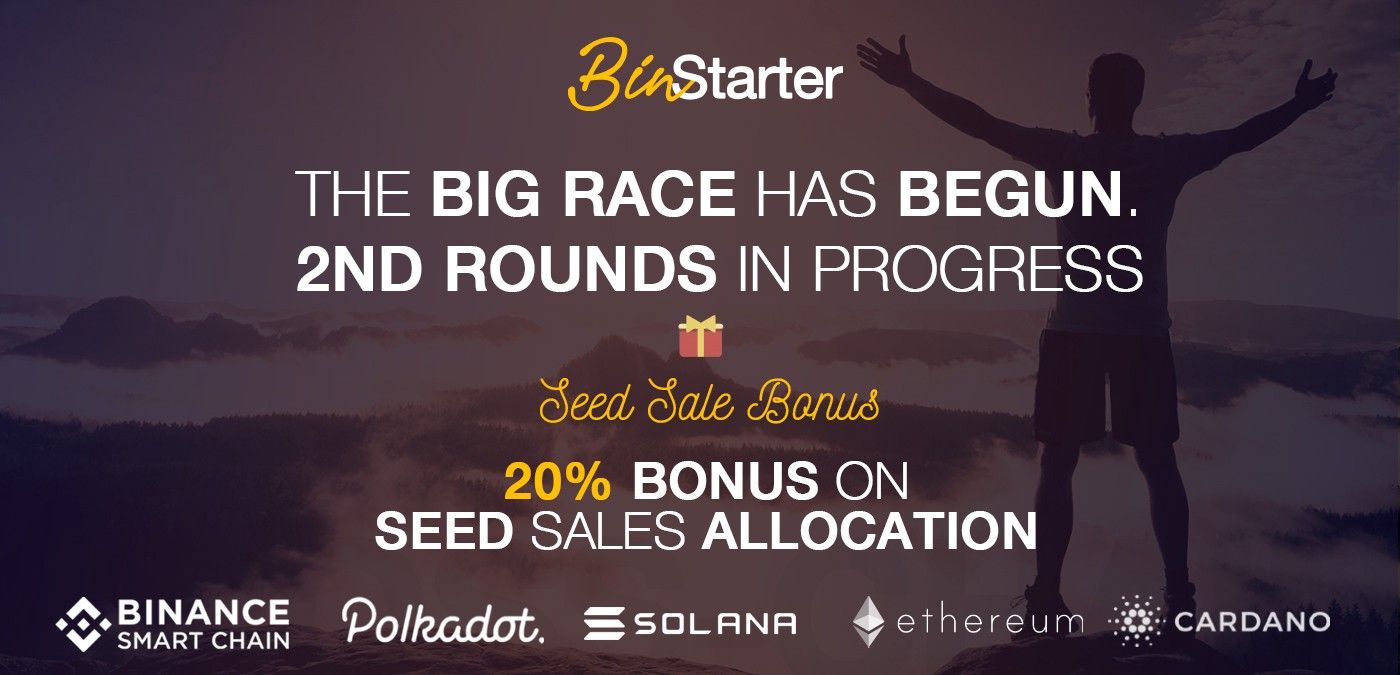 The race has not been completed yet, our sale continues at full speed. You can participate in the sale at https://bsr.binstarter.io until 01.07.2021–11.30 AM EST. We wish everyone success.
Benefits: Open for everybody
Bonus
- 20% purchase over 3.41 BNB
- 10% purchase under 3.41 BNB
BinStarter TEAM
Join Us!
Website | Announcement Channel | Telegram Chat | Twitter | Medium
BinStarter Blog & News Newsletter
Join the newsletter to receive the latest updates in your inbox.
---