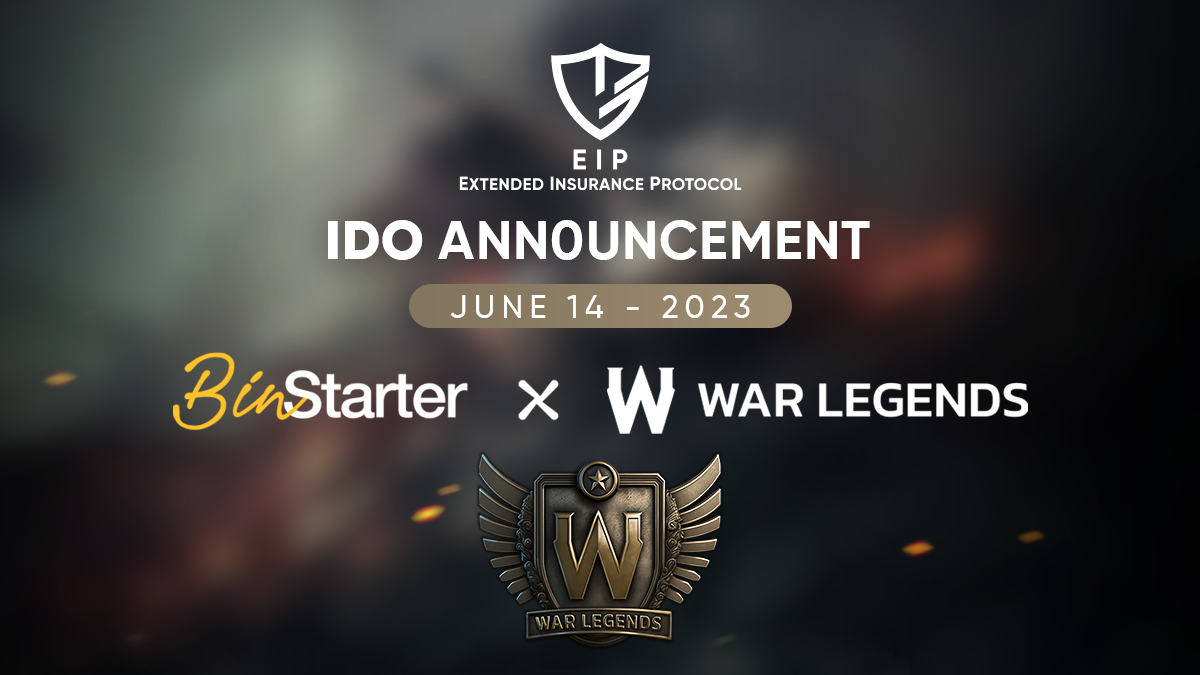 War Legends IDO will be Launched on BinStarter
We have some exciting news to share! We are thrilled to announce an updated IDO deal with War Legends - a military-themed Multiplayer Online Battle Arena (MOBA) game and metaverse built on blockchain technology that implements Play-to-Earn (P2E) mechanics.

This fantastic project, now EIP-protected, will be launching its IDO on June 14th, 2023. Let's take a closer look at this amazing project and all that it has to offer!
Key Metrics

Public Sale Price                               $0.037
Initial Circulating Supply              8,265,250
Initial Market Cap                             $176,314

IDO Link: https://bsr.binstarter.io/ido/project/6478519f754d9709e8676e9c
Project Description
Let the battles begin!

Welcome to the world of War Legends, where tank battles, genius weapons, and an eternal war await! War Legends is a military-themed MOBA game built on the Polygon Blockchain. It brings together the thrill of gameplay with exciting Play-and-Earn features and a vibrant non-fungible token (NFT) economy.
Immerse yourself in a unique universe where World War II never came to an end, and new awe-inspiring weapons and defenses have been developed. Engage in epic battles, leading your team to victory, and carve your path to become a true War Legend. With millions of tank builds and team combinations at your disposal, the possibilities are endless.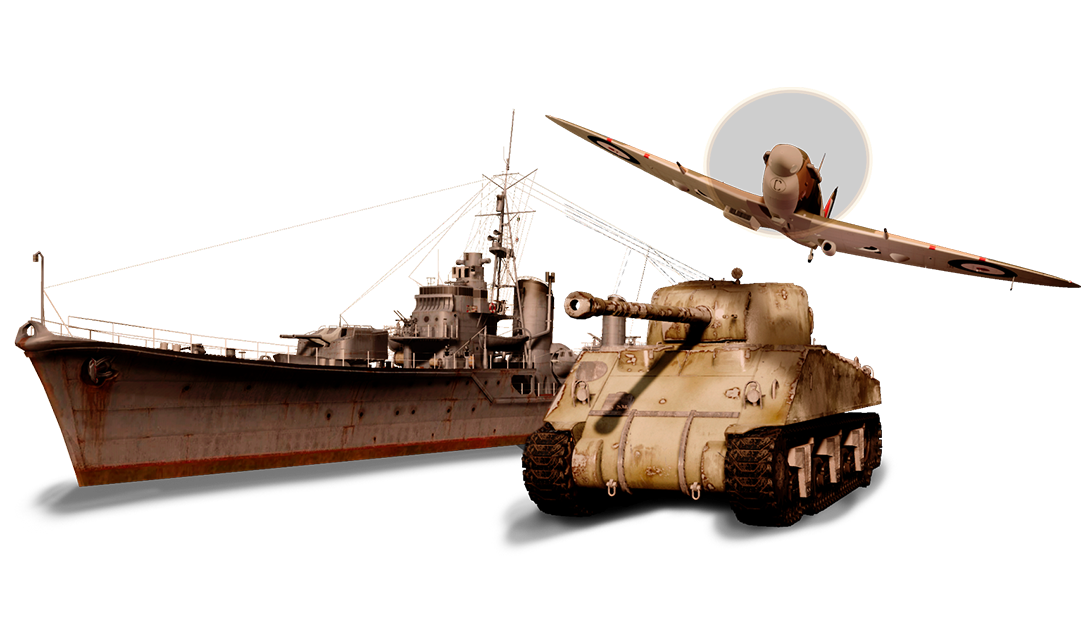 Game Features
Some of the key features of the game include:
A new take on the Moba genre with our reimagined customization and gameplay mechanics.
Action-packed Moba gameplay that requires a genuine strategy to achieve victory.
Multiple game modes that cater to different players' styles.
Unique gameplay mechanics that will engage players consistently throughout each battle.
The ability for players to customize their loadout exactly to their playstyle.
Value Proposition
Multiple game modes are available for the players to play with their friends.
Flexible models when It comes to monetization.
Non-fungible token (NFT) based game and economy that encourages player activity.
Unlimited player progression due to the large number of different heroes, tanks and abilities available.
Game Modes
There is a wide variety of game modes available and many of which are aimed at fitting a specific type and section of the players base.
PVP - Classic MOBA Matchmaking (4v4)
PVP - All random all mid (ARAM)
PVP - 1v1 MOBA
PVP - Team Deathmatch
PVP - Free for all
PVP - Bi-weekly 4v4 Tournament
PVP - Bi-weekly Challenger Tournament
PVE - Weekly Tournament (Preset NFTs)
PVE - Weekly Tournament (FFA NFTs)
PVE - 4 Player Search and Destroy
Get ready to experience the ultimate blend of strategy, skill, and action as you claim your rightful place in the world of War Legends. Join the battle today and become a part of this extraordinary gaming adventure!
GamePlay
Gameplay
War Legends is a tank game that allows players to participate in multiplayer battles of two teams, each team consists of four players. The game features MOBA (Multiplayer Online Battle Arena) gameplay style, which involves strategic planning, quick reflexes, and team coordination. In this game, players can control different types of tanks, heroes and abilities and use them to destroy enemy tanks, towers and their main goal, the enemy base.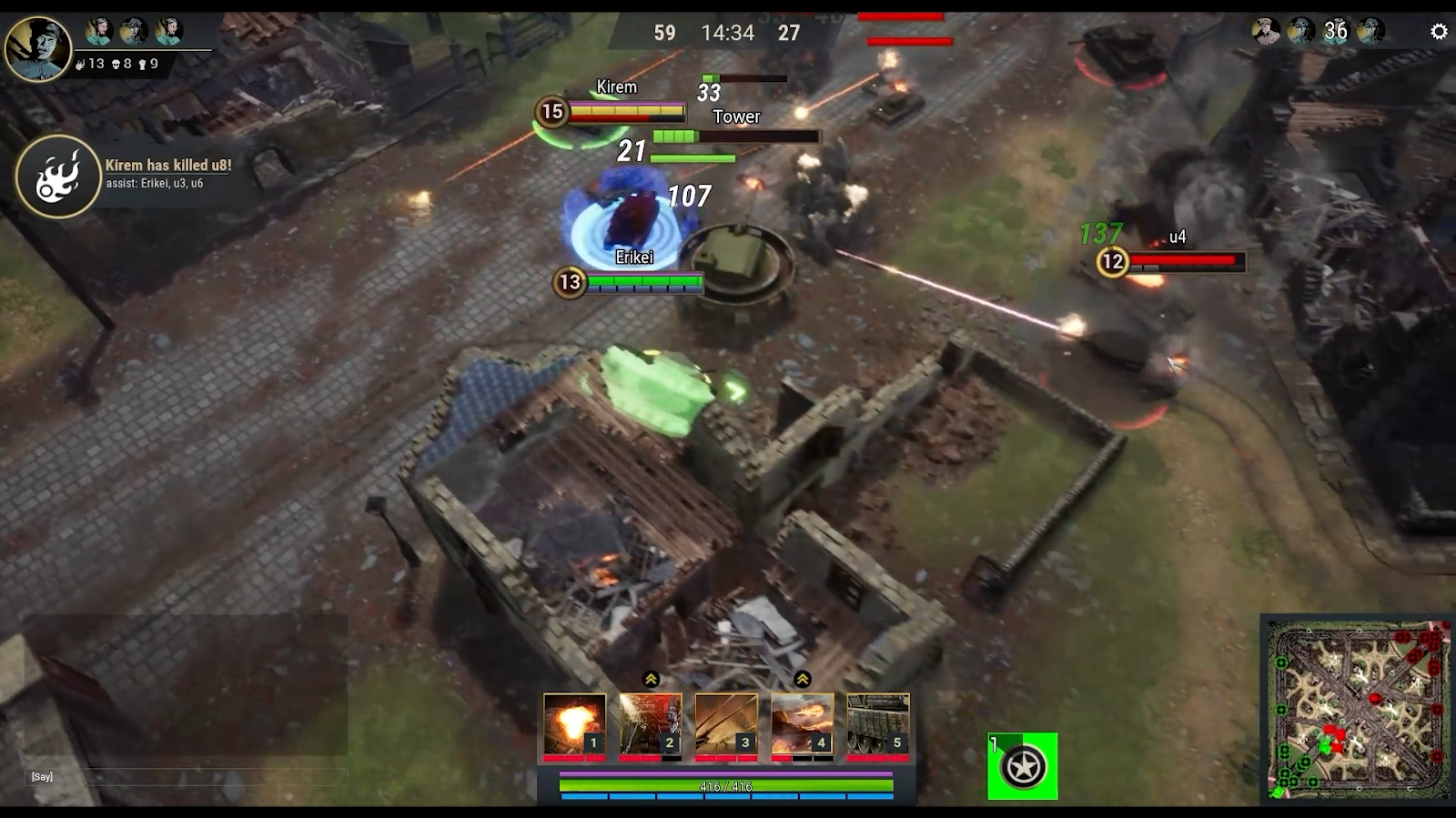 Get ready to immerse yourself in this dystopian WW2 action-packed game! The players are in for a fierce fight where the unexpected is expected. War Legends is setting the stage for epic battles that will test your skills and strategy to the limit.
With a wide range of heroes to choose from and various tanks to pick, players can adapt their gameplay style and strategies to gain an edge in the most iconic war scenarios of history.
Battle for Normandy
The Harsh Winter
The African Campaign
Hell in the Pacific
These virtual locations will bring the players countless epic battlefield scenarios, each waiting to be conquered by the valiant players who dare to enter. But War Legends is not just a mere adaptation of the classic MOBA, it offers so much more, the games are shorter and more packed with action, you design your loadout before you get into the game so all you have to do when a game starts, is focus on the action.

Heroes
The heroes of War Legends are based on real ww2 heroes and generals and each come with a passive ability while also determining the ability types you can use for your setup.

Heroes and Passive Ability Examples:
Semyon Krivoshein - More damage the further your enemy is away from you.
Bernard Law Montgomery - Extra movement speed when you are hit.
Tomoyuki Yamashita - Turning into a bomb when your tank is destroyed.
Juliusz Rómmel - Dealing more damage when hitting enemies from the back.

Abilities
There are 3 types of abilities in War Legends, offensive, defensive and utility abilities.

Offensive Ability Examples:
Flamethrower - Fire a flame burning multiple enemies at the same time.
Artillery Strike - Bomb a large area.
Panzerfaust - Fire a large penetrating projectile.
Defensive Ability Examples:
Reinforced Plates - Regenerates your shield.
Hull Down Position - Generates an impenetrable shield on the front of your tank.
Reflective Armor - Send some of the damage taken back to the attacker.
Utility Ability Examples:
High Octane - Gives your tank a speed boost.
Smoke Bomb - Removes the enemies vision.
Intelligence Report - Gives your team vision of the enemies on the minimap.

Tanks

The tanks of War Legends come with very different stats. All tanks have 10 different stats and each tank is strong or weak in a different combination than the rest so that there is a tank for every playstyle you can imagine.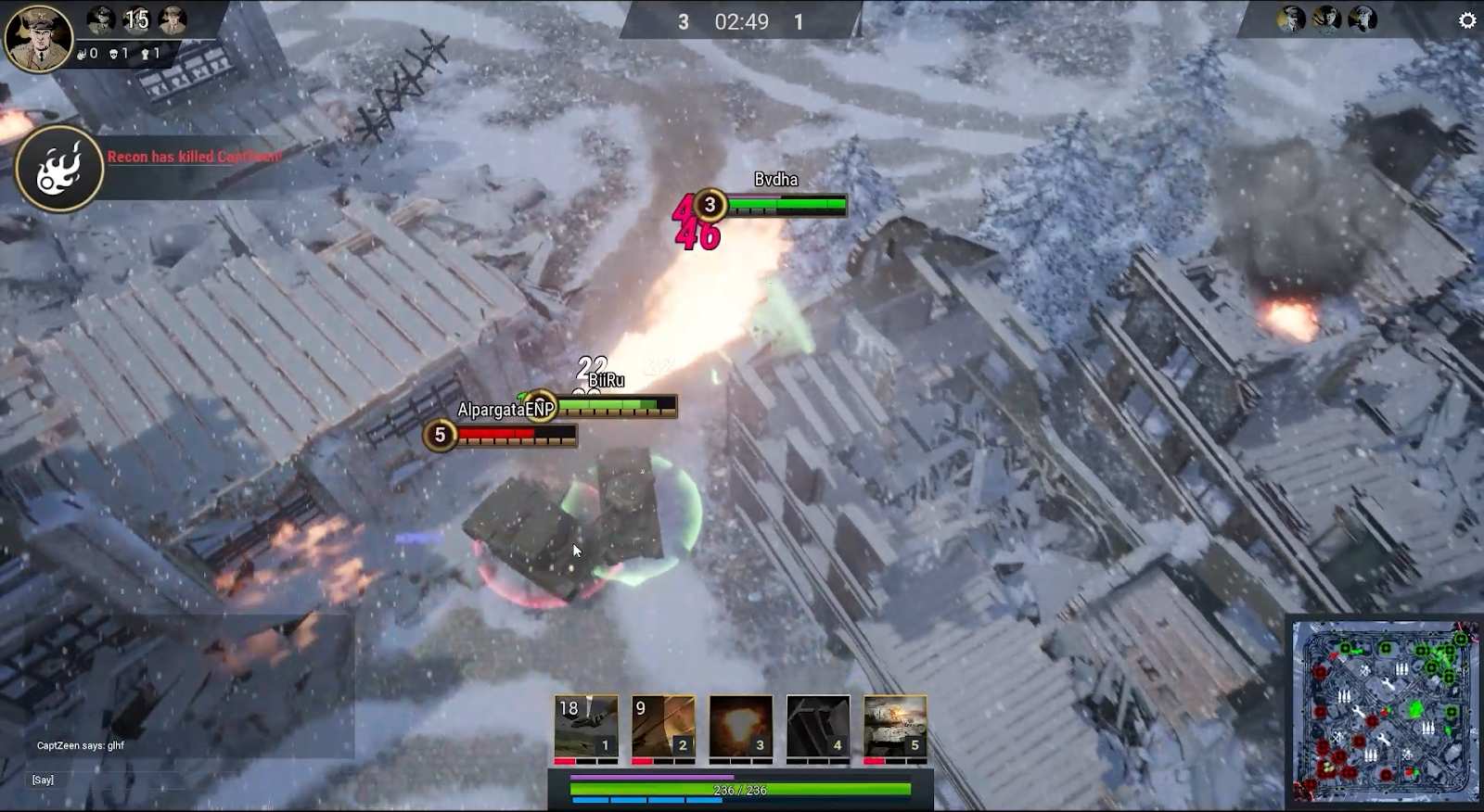 Tokenomics
Tokenmetrics

The Token Metrics Surrounding War Legends are contrasted with prominent crypto VCs and are aligned with the industry.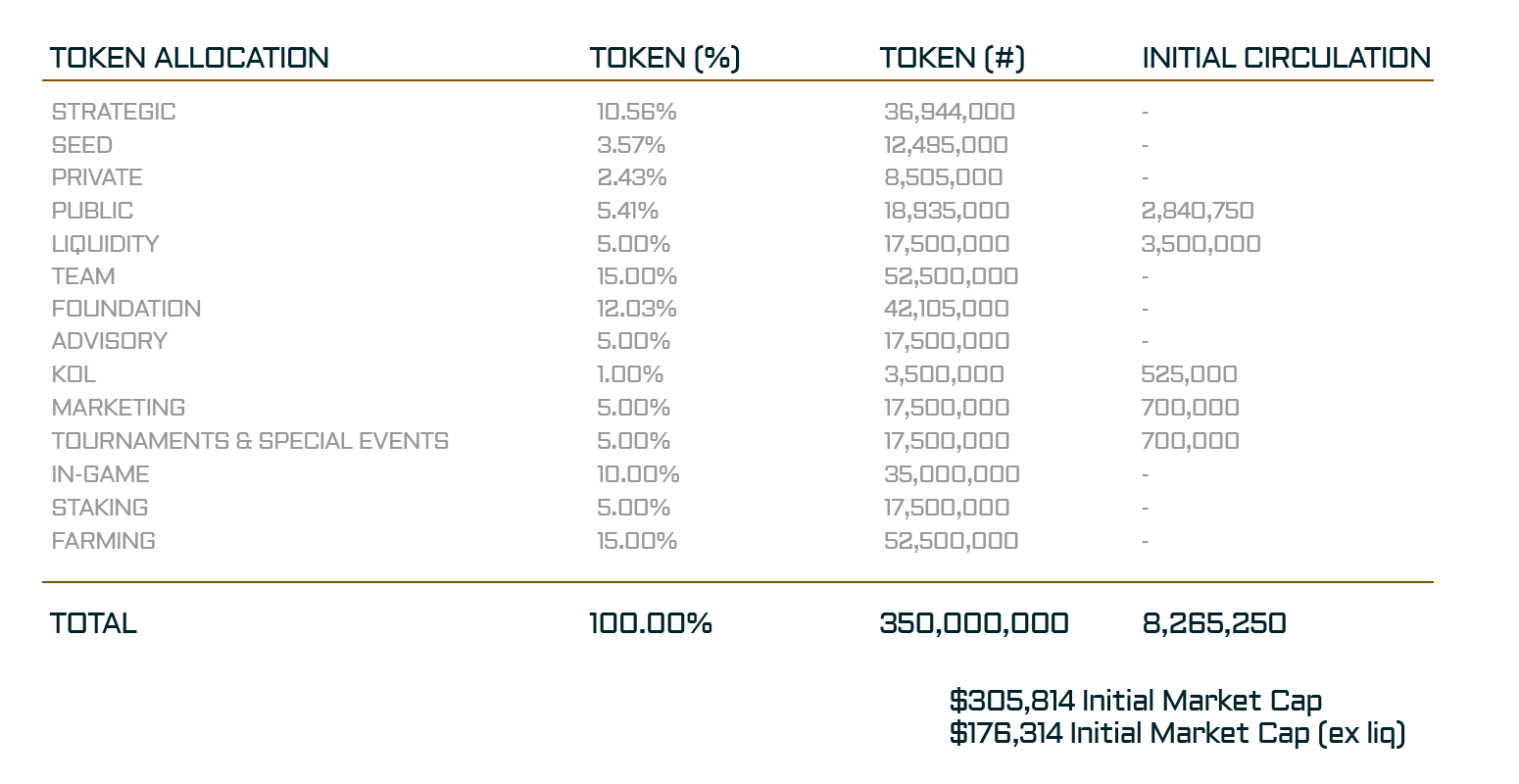 $WAR Utilities
Purchase the Seasonal Battle Passes.
Used for the in-game Auction House purchases.
Used for transaction fees on the in-game Auction House. (2.5% fee, 2.5% burned)
Purchase War Legends Loot Boxes, which contain NFTs and Upgrade Kits.
$WAR Contract.
Used for tournament entrance fees.
5% of $WAR Transactions in-game are burned.(Except the auction house)
$WAR is rewarded from tournaments.
​Roadmap
​
War Legends Socials
Website | Twitter | Telegram | Discord |Facebook | Medium

About BinStarter
BinStarter is a decentralized mining-style approval mechanism insurance protocol that is designed to examine projects according to certain criteria for 30 days and to protect liquidity providers against possible financial damages or any negativities.
Website | Announcement Channel | Telegram Chat | Twitter | Blog
BinStarter Blog & News Newsletter
Join the newsletter to receive the latest updates in your inbox.
---