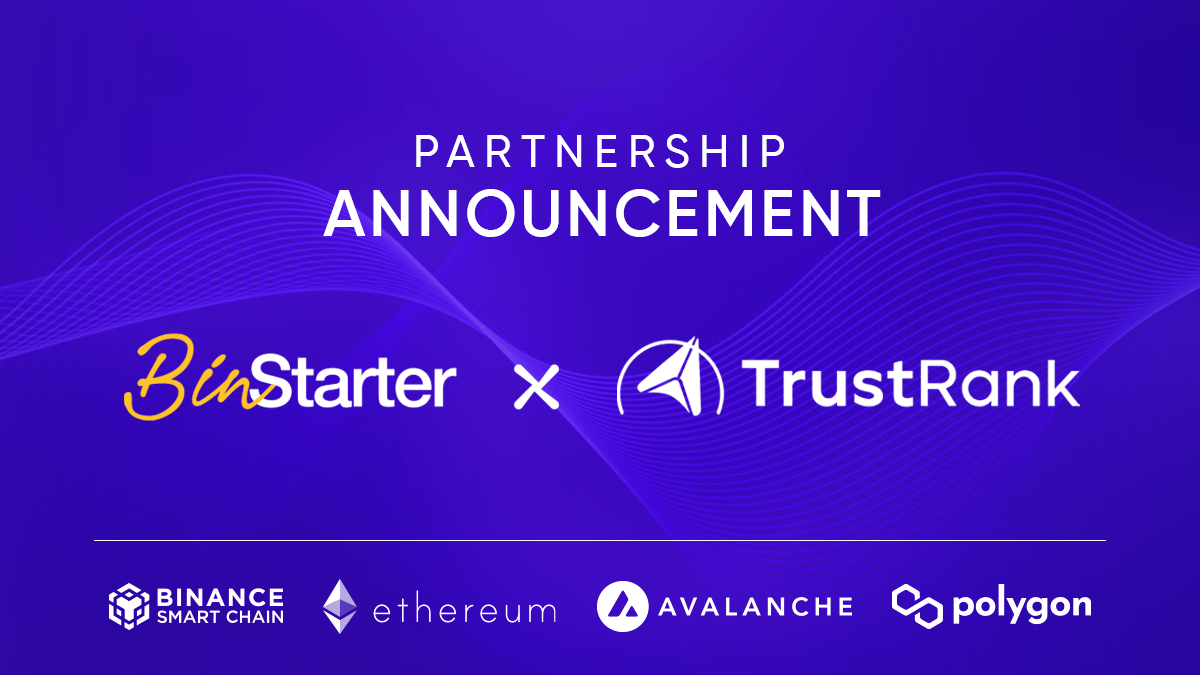 BinStarter Teams up with Trust Rank
We are thrilled to announce that we are teamed up with Trust Rank - a big datahub delivering up-to-date, trusted and precious news about fundraising, VCs, and startups from all around the world.
Trust Rank is known for its reliability and accuracy in delivering valuable information to its users. With this partnership, we aim to provide our users with the latest and most trusted news and insights related to fundraising, venture capital, and startups, all in one place.
This partnership with Trust Rank is a significant step for us, as we believe that this collaboration will allow us to better serve our community of startup enthusiasts, entrepreneurs, and investors. By bringing together our platform's capabilities with Trust Rank's expertise, we are confident that we can offer our users an even more comprehensive and reliable resource for all their startup news needs.
One of the key benefits of this partnership is the ability to access a vast and constantly updating repository of news and insights from around the world. Trust Rank's data hub is constantly collecting and analyzing data from multiple sources, including news outlets, social media platforms, and other online resources, to provide users with the most accurate and up-to-date information.
In addition to delivering trusted news, Trust Rank's data hub also provides valuable insights and analysis that can help users make more informed decisions. For example, the platform can help investors identify emerging trends and opportunities in the startup ecosystem, while entrepreneurs can use the information to better understand the competitive landscape and develop strategies to stand out from the crowd.
At the same time, we are also excited to contribute our own expertise and resources to this partnership. As a leading IDO platform, we bring years of experience and a deep understanding of the needs of our users. With this partnership, we will be able to leverage Trust Rank's expertise and resources to bring our readers more in-depth coverage of the latest trends, investments, and developments in the startup ecosystem. This will help us continue to deliver the most comprehensive and informative content possible to our audience.
Trust Rank Socials:
Twitter: twitter.com/Trust_ranking
Telegram: t.me/trust_rank
About BinStarter
BinStarter is a decentralized mining-style approval mechanism insurance protocol that is designed to examine projects according to certain criteria for 30 days and to protect liquidity providers against possible financial damages or any negativities.
Website | Announcement Channel | Telegram Chat | Twitter | Blog
BinStarter Blog & News Newsletter
Join the newsletter to receive the latest updates in your inbox.
---