Seed Sales Whitelist & Instruction
How Will The Sale Take Place?
Preparation
Metamask or Trust Wallet
BNB
Access https://bsr.binstarter.io/
First Round: The Whitelist Guaranteed Allocation Sale will begin at 10 AM EST ( 30.06.2021 ). 1 hour will be given to Whitelisted participants on Guaranteed Allocation Masterlist. For all other participants, sales page will be activated at 11:30 AM EST ( 30.06.2021 ).
Second Round: At 11.30 AM EST ( 30.06.2021 ) the sales page will be open to everyone. All participants can make a purchase until the hardcap is full for the next 24 hours then sales will be closed.
Purchase Quantities
First Round: Whitelist, Min. $100, max $1000 could be purchased.
Second Round: It will be open to everyone and there will be a minimum purchase limit of $100 and a maximum of $50,000
Limitations
Round 1: whitelisted participants max purchase is limited to $1k usd per wallet.
Round 2: All participants maximum purchase amount is limited to $50,000 per wallet. Will be first come, first served.
Seed Sales Bonus
$100 – $999 > %10 Bonus
$1000 > %20 Bonus
Whitelist
TOP100 + 900 Random + 50 Alternate Winner + AMA 50 People
Full List Link: https://binstarter.io/whitelist.txt
Click CTRL+F and copy your wallet address to the search section to easily check if it is on the whitelist.
Purchasing Stages With Picture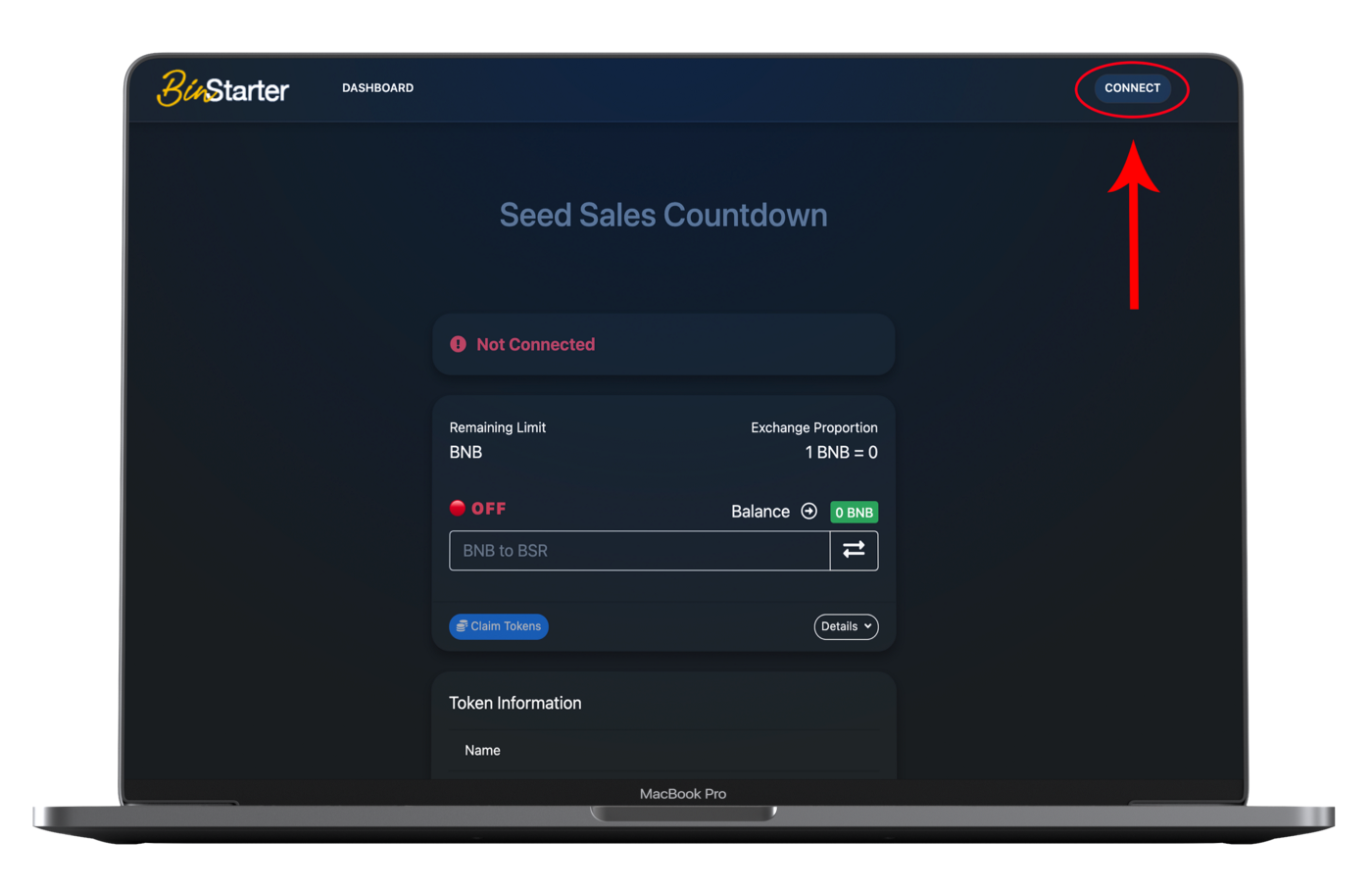 1) Click on connect icon on top right corner of the sales page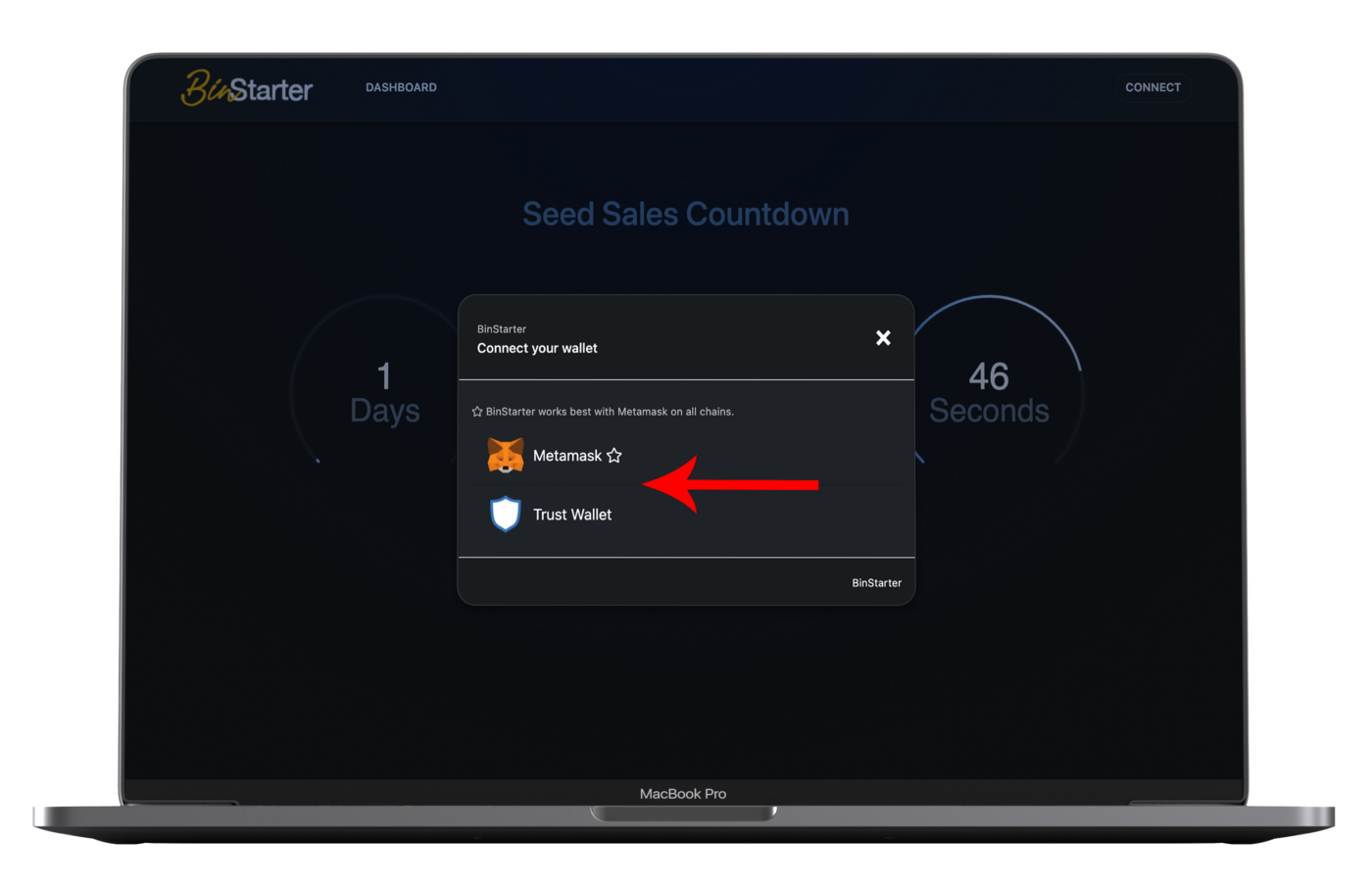 2) Select the wallet you're using on the pop up screen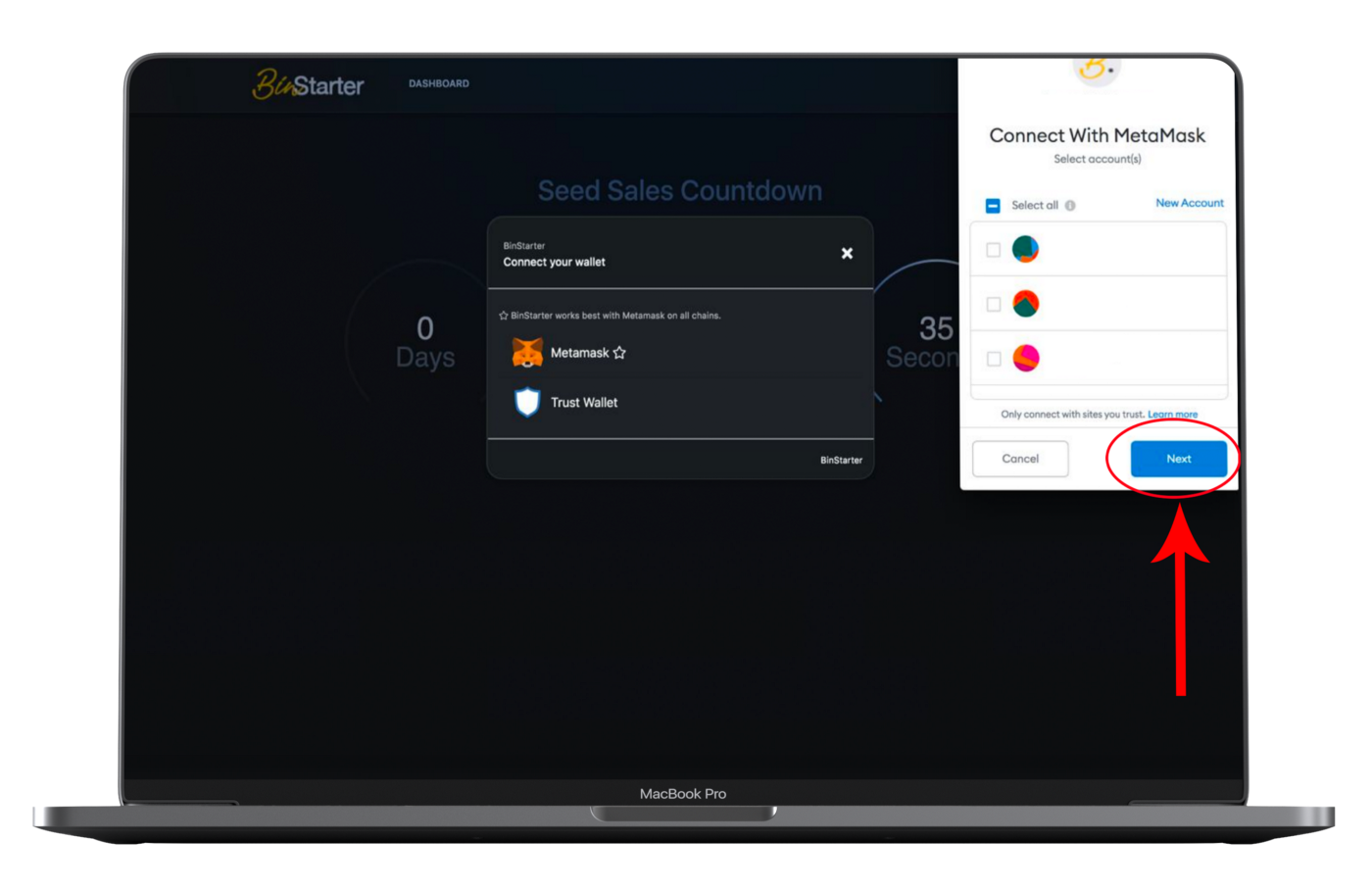 3) Click next on the wallet screen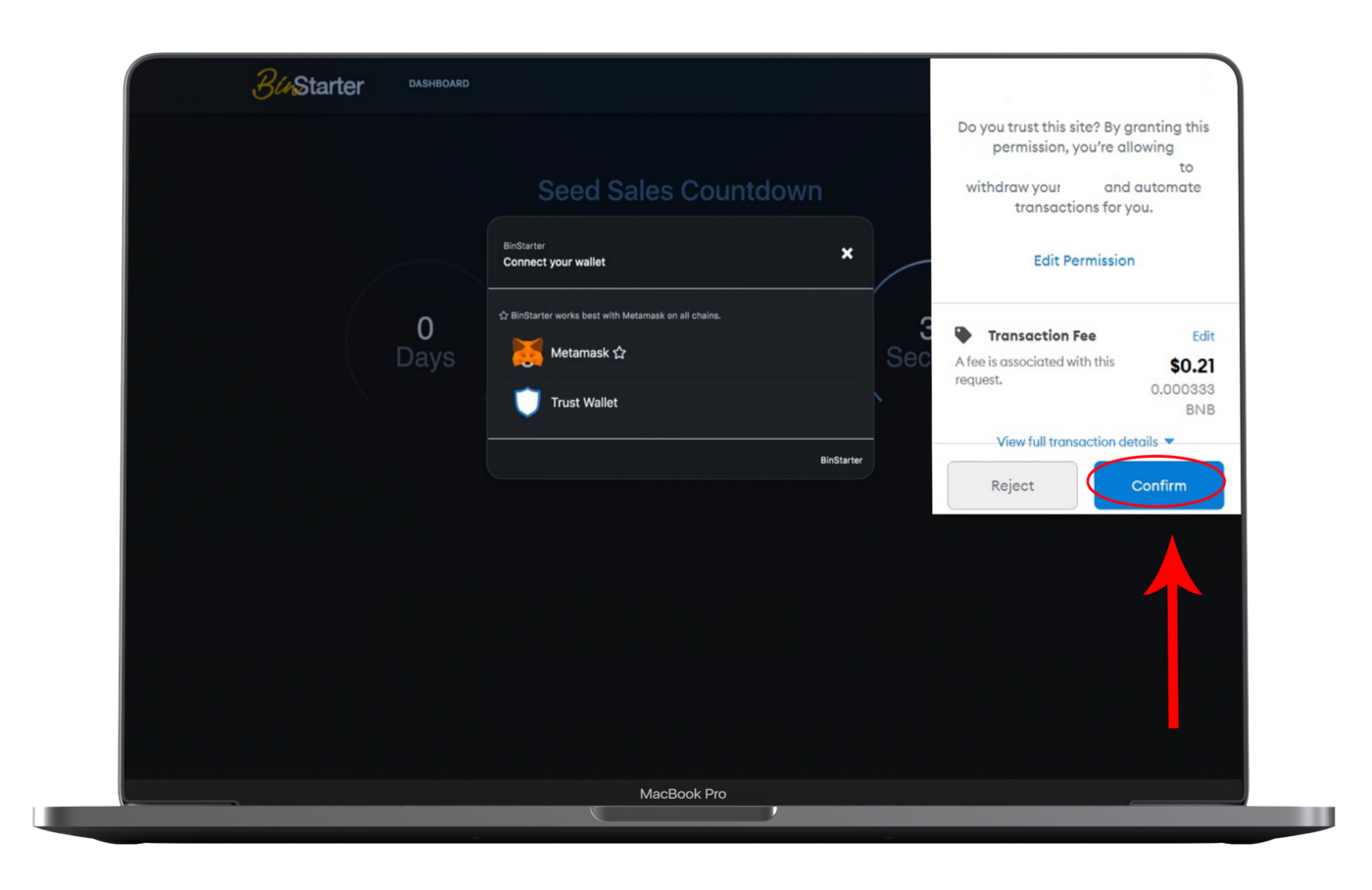 4) Click confirm to trust the site and grant permission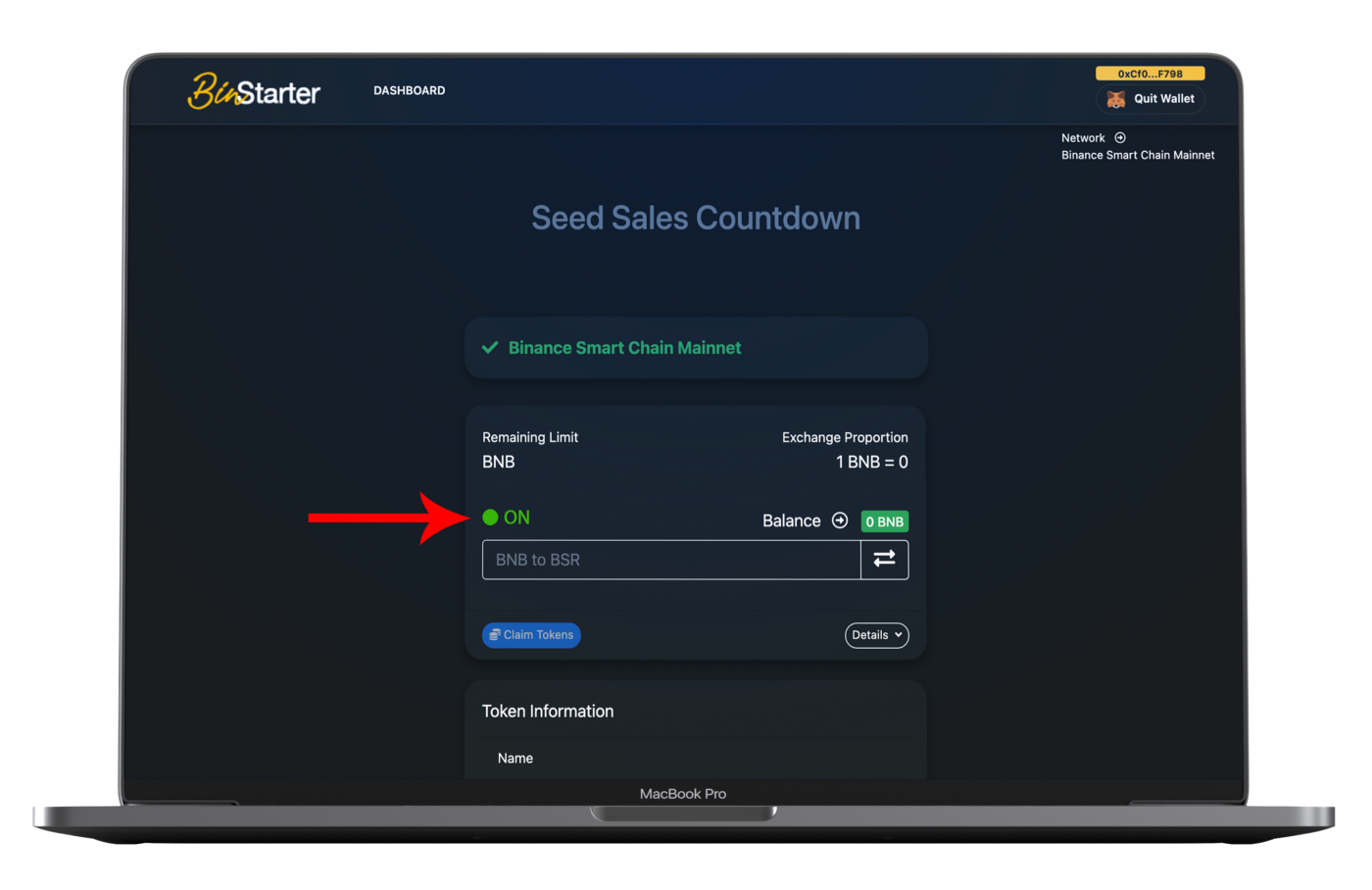 5) Green light will be on when the swap process starts. If red light is on then sales have not open yet. When it's time to make a purchase click F5 to refresh the page.
6) Enter amount of bnb to swap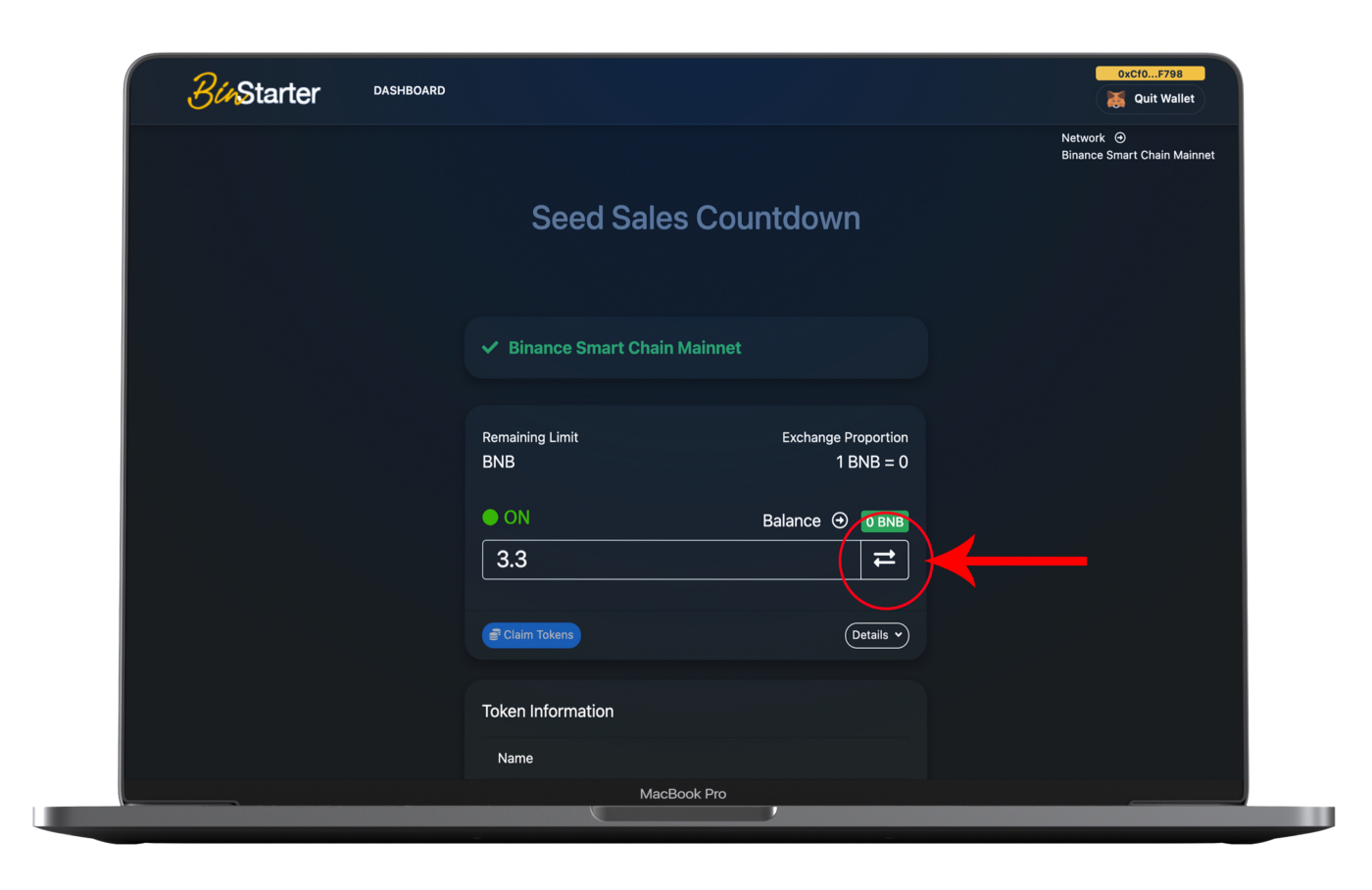 7) Click on swap icon next to the amount of bnb entered before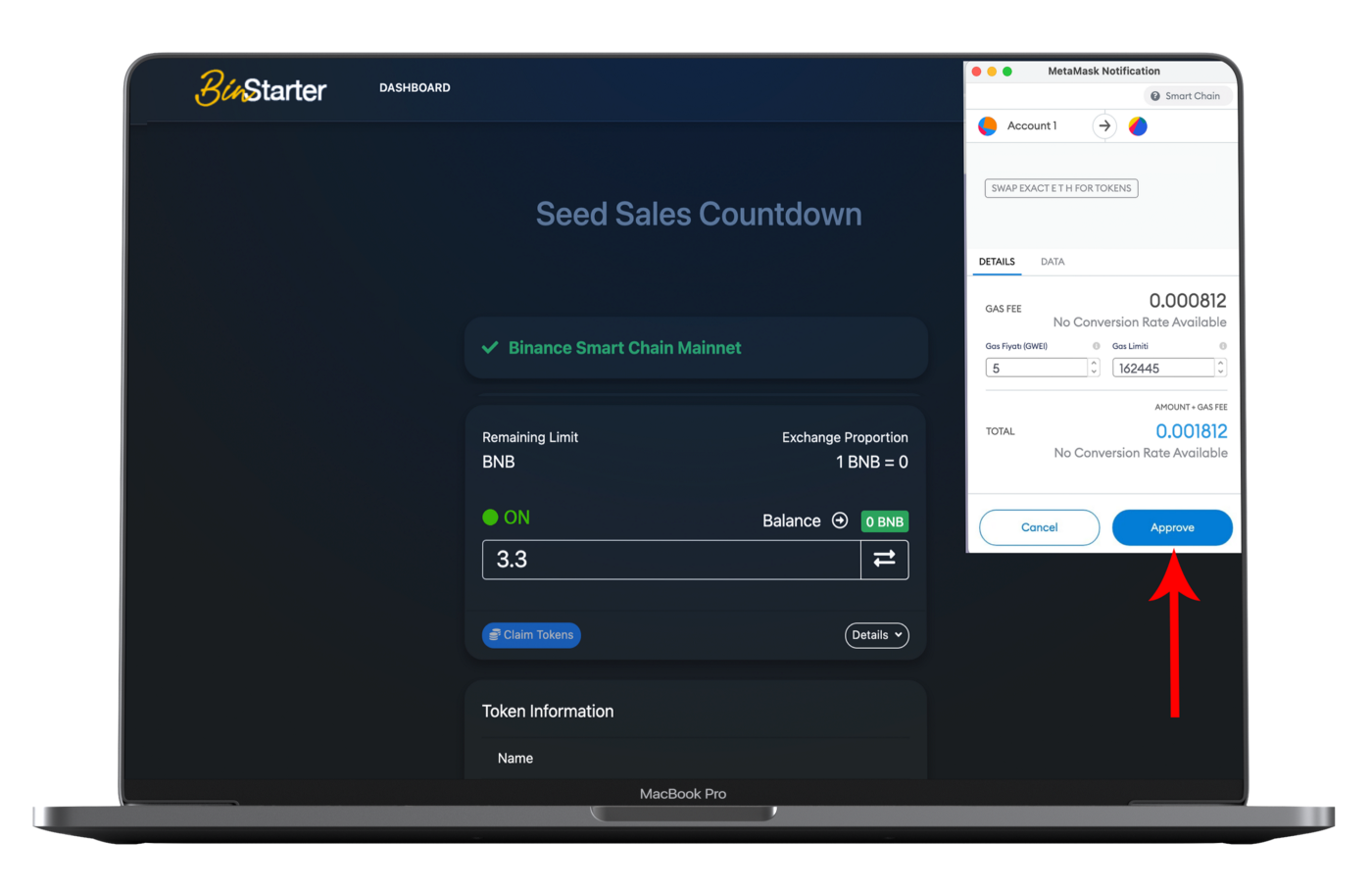 8) Click approve to approve the amount to swap and BSC network fees
Join Us!
Website | Announcement Channel | Telegram Chat | Twitter | Medium
BinStarter Blog & News Newsletter
Join the newsletter to receive the latest updates in your inbox.
---