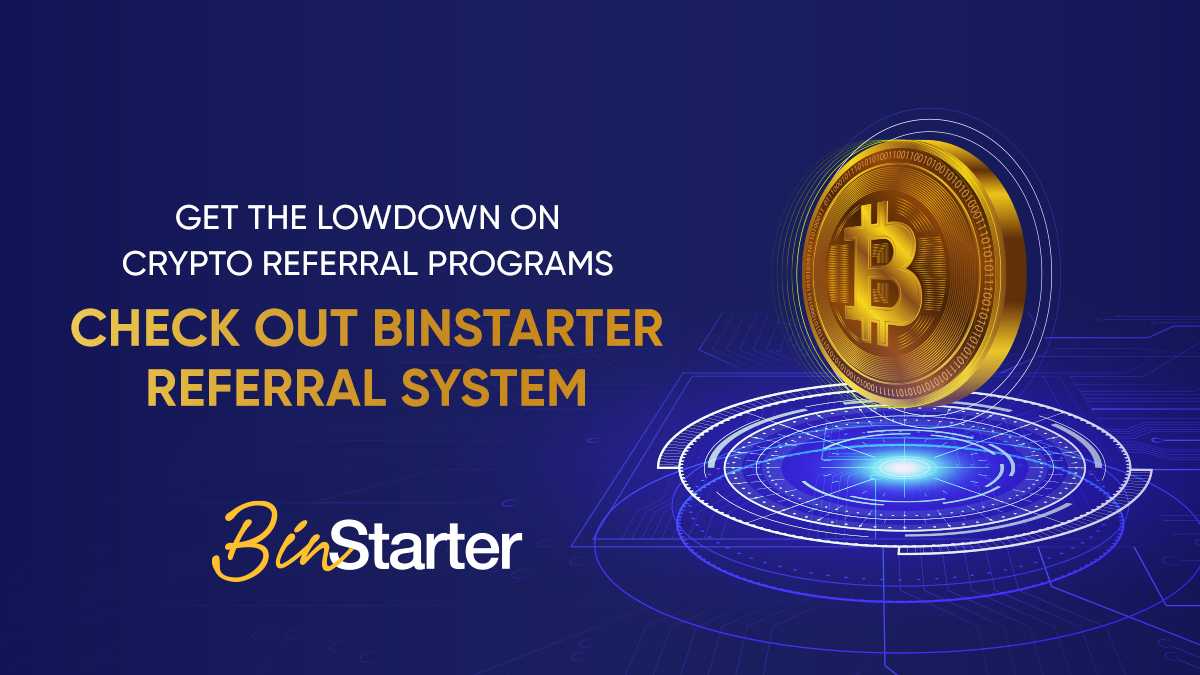 Unlocking the Mystery of Crypto Referral Programs
Referral programs are a successful marketing strategy that have been utilized by various companies and industries.
As a matter of fact, they have been shown to produce conversion rates that are 3 to 5 times higher than other marketing methods, and customers who are referred by other customers tend to have a retention rate that is 37% higher.
Furthermore, research indicates that 77% of consumers are more likely to make a purchase when they hear about a product or service from family or friends.
In this article, we will delve deeper into referral programs in the cryptocurrency industry, including how they function and the types of rewards that are typically offered to users.
What Is a Crypto Referral Program?
A crypto referral program is a way for cryptocurrency companies to incentivize existing users to refer new users to their platform. The existing user, or "referrer," is usually given a reward for successfully bringing on a new user, or "referee."
What Types of Rewards Do Crypto Companies Offer?
There are several types of rewards that crypto companies offer for successful referrals. Some common rewards include:
Monetary rewards, such as a cash bonus or a percentage of the new user's transaction fees
Cryptocurrency rewards, such as a certain amount of the company's token or another popular cryptocurrency
Exclusive perks or access to platform features that are not available to non-referrers

How Do Crypto Referral Programs Work?
Crypto referral programs typically work by assigning a unique referral link or code to each user. The referrer can then share this link or code with potential referees. When a new user signs up for the platform using the referral link or code, the referrer is credited with the referral and is eligible to receive the designated reward. Some platforms also have a multi-level referral system where referees can also refer new users and earn rewards.
It is worth noting that regulations regarding referral programs and rewards may vary depending on jurisdiction and it is important for companies to ensure compliance with all applicable laws and regulations.

How does the BinStarter Referral Program Work?

BinStarter Referral Program, like other referral systems in the cryptocurrency space, is designed to reward users for inviting new members to our community, and by doing so it helps to increase engagement and build a stronger network. This is  beneficial for both our platform and our users, as it can lead to more active participation and a more robust ecosystem.

It is designed to be simple and straightforward to use. Community members of BinStarter who invite new users to become active community members will have access to two referral links. They can share these links with prospective BSR investors, and if those prospects become real investors on the platform and stake their BSR, the referring user will earn either 1% or 0.5% BSR, depending on the referral link they chose to share.
One of the most unique things about our referral system is that there are no referral limits. This means that our users can refer as many people as they want and earn rewards for each successful referral. Additionally, reward transfers are instant, so our users can receive their rewards quickly.
Our referral system is a win-win for both our platform and its users. For our platform, it helps to grow our community, which is essential for our success. For our users, it provides an additional way to earn rewards for their engagement and support of our platform.
Get in on the action and participate in the BinStarter Referral Program to earn rewards. Don't let this opportunity pass you by! Get your referral link today and start to share with your family and friends!

About BinStarter
BinStarter is a decentralized mining-style approval mechanism insurance protocol that is designed to examine projects according to certain criteria for 30 days and to protect liquidity providers against possible financial damages or any negativities.
Website | Announcement Channel | Telegram Chat | Twitter | Blog
BinStarter Blog & News Newsletter
Join the newsletter to receive the latest updates in your inbox.
---