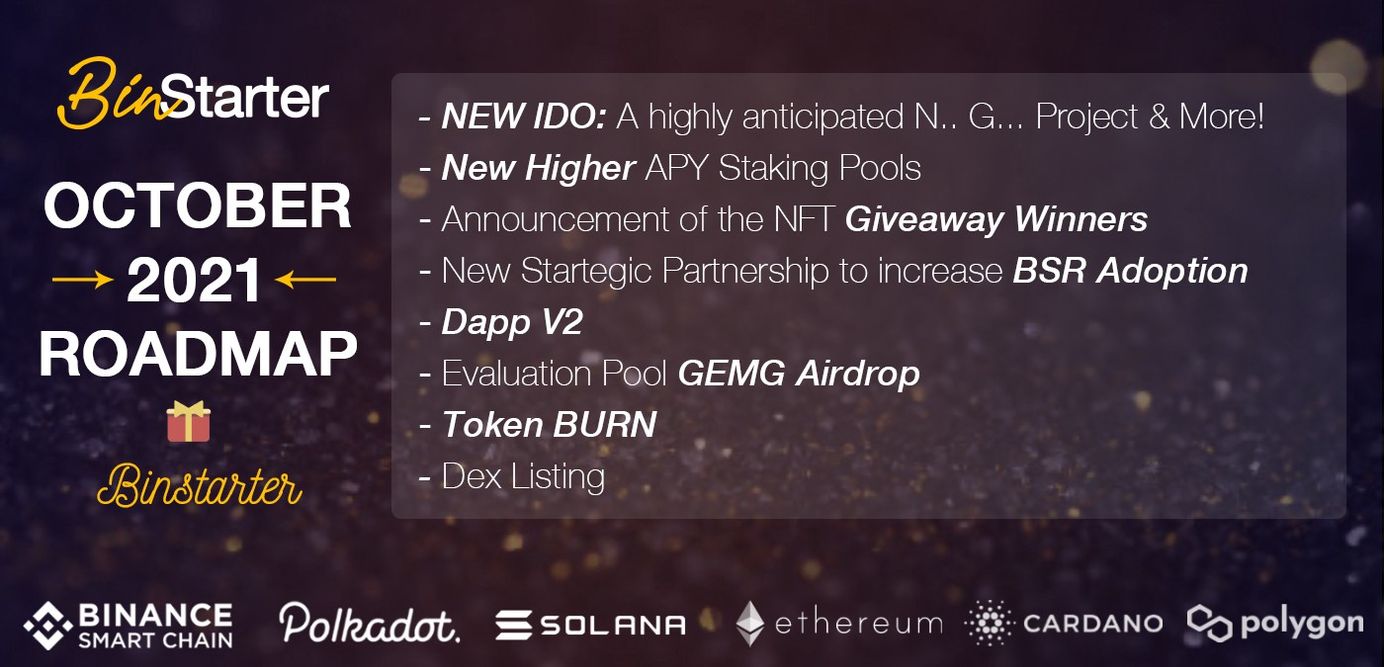 October 2021 — BinStarter Roadmap
BinStarter's team have been working day and night to make sure BSR holder's get the best IDO investment opportunity; while assuming minimal risk. We are currently expediting some of the events and milestones.
Note: BSR Snapshots will be taken starting today. Allocations will be based on 90% of duration staked till IDO date.
Oct Events:
- NEW IDO: A highly anticipated N.. G… Project & More!
- New Higher APY Staking Pools
- Announcement of the NFT Giveaway Winners
- New Startegic Partnership to increase BSR Adoption
- Dapp V2
- Evaluation Pool GEMG Airdrop
- Token BURN
- Dex Listing
About BinStarter
BinStarter is a decentralized mining-style approval mechanism insurance protocol that is designed to examine projects according to certain criteria for 30 days and to protect liquidity providers against possible financial damages or any negativities.
Website | Announcement Channel | Telegram Chat | Twitter | Medium
BinStarter Blog & News Newsletter
Join the newsletter to receive the latest updates in your inbox.
---