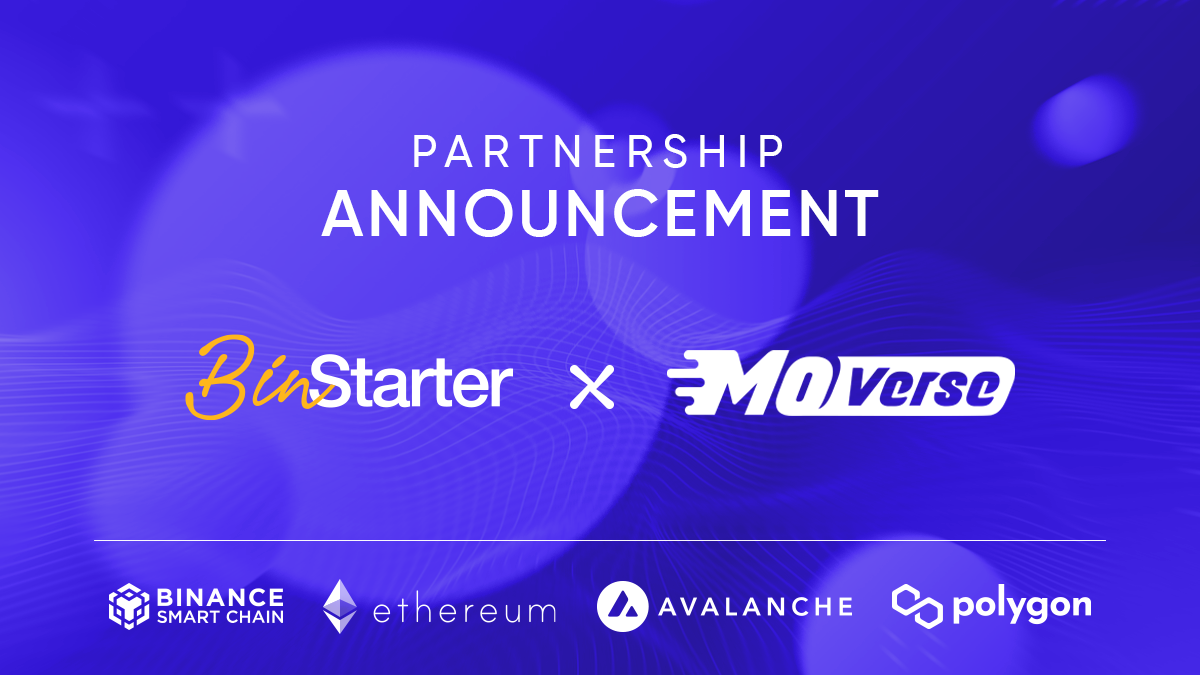 BinStarter Partners with Moverse
We have officially teamed up with Moverse, a M2E app that rewards you to exercise & transcend a healthy lifestyle through advanced AI-powered solutions.

Through this partnership, we are looking to help Moverse conduct:

#IDO on Binstarter
Cross-marketing activities
Expand community

Moverse is a Fitness Metaverse where you can earn for real on every move and have your experience personalized by AI technology.
Not only an all-in-one fitness Dapp, Moverse also gives you incentives on every exercise you made with Moverse app.
With NFT sneakers, users can unlock the fullest of Fitness-to-earn with a bunch of rewards.
Cardio is the best way to elevate your heart. You can gain the best benefits from your cardio training with the personalized training programed by Moverse's AI system. Moverse makes it easy to track your performance and consistency with real-time training along the way with the advanced anti-cheating mechanism.
With the in-built AI technology, Moverse will turn your smartphone into a real trainers. You can train your body and earn your money with this top-tier app.
Let's cheer and look forward to our continued success!
About Moverse
Twitter | Discord | Channel | Youtube | Facebook | Telegram
About BinStarter
BinStarter is a decentralized mining-style approval mechanism insurance protocol that is designed to examine projects according to certain criteria for 30 days and to protect liquidity providers against possible financial damages or any negativities.
Website | Announcement Channel | Telegram Chat | Twitter | Medium
BinStarter Blog & News Newsletter
Join the newsletter to receive the latest updates in your inbox.
---