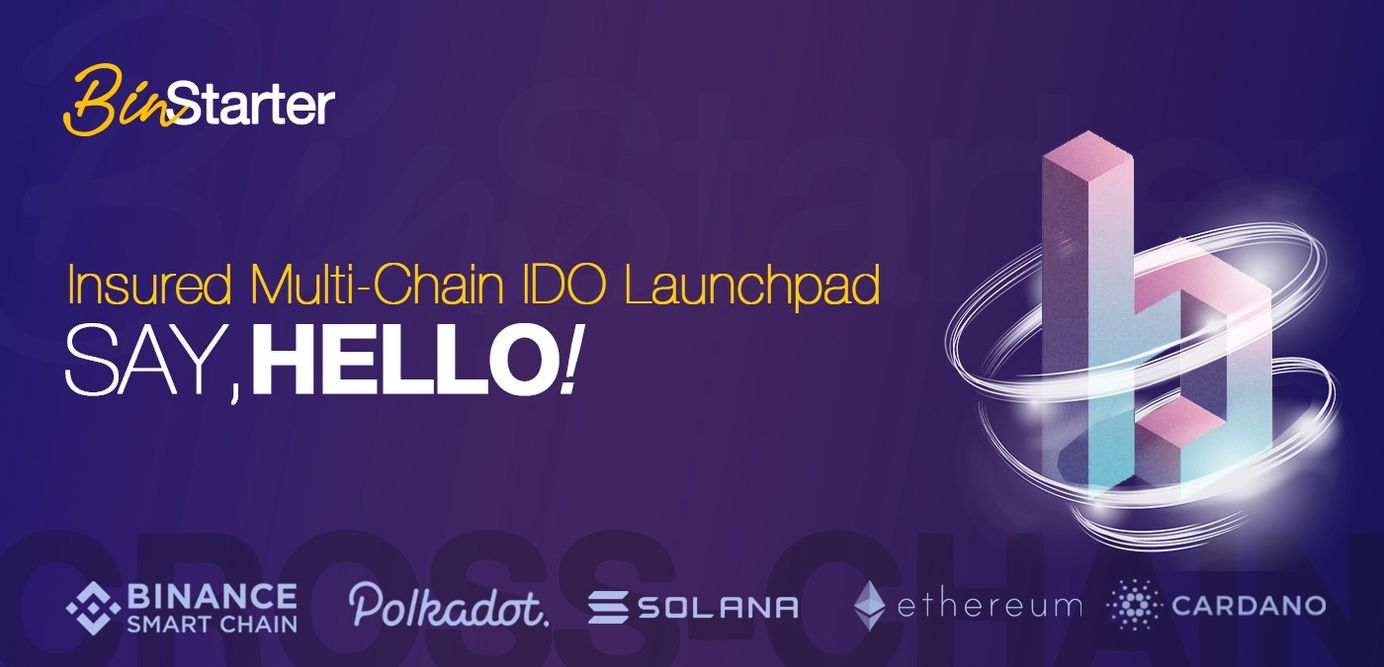 Insured Multi-Chain IDO Launchpad
DeFI (Decentralized Finance) solutions have attracted a great deal of attention recently, and this interest has started to bring us more reliable and easy solutions. However, it's important to remember that most DeFi projects are experimental projects.
These experimental projects brought some risks, sometimes due to software errors, and sometimes due to wrong decisions made by their founders or investors, resulting in harm to users.
Although the increase of such experimental projects seems positive for the sector to expand and reach large masses, the negative consequences that occur because of insufficient inspection mechanisms, cause permanent damage in the sector and prevent the current development.
At this point, the BinStarter project emerged. We would like to say hello to you as an insurance-based decentralized community project to protect investors from damage while hosting new projects for the development and growth of the ecosystem.
We aim to provide users with cheap and ultra-fast swap, user-friendly design, and reliable transaction with the insurance protocol, while providing easy advertising and fund collection to Start-up projects with our large user base.
BinStarter creates transparent transactions for IDO with cross-chain coin token pools, fixed swap and insurance protocol.
There are two main features that distinguish BinStarter from other projects;
1. Unlike other projects, BinStarter is completely a community project. In future articles, we'll provide details on the evaluation pool and developer rewards we've developed for a decentralized community project.
2. Insurance Protocol
On the other hand, the system has been diversified with options such as pools, fixed rate swaps, private pools, public pools whitelisting
BinStarter is a crucial player in the development of the ecosystem, the key to locked doors, the first decentralized IDO insurance launchpad protocol.
Do not forget to follow our twitter and telegram accounts for detailed information and new announcements. We will be glad to see you among us.
Website: https://binstarter.io/
Twitter: https://twitter.com/BinStarterio
Telegram Chat: https://t.me/BinStarterOfficial
Telegram Announcements: https://t.me/BinStarterAnnouncement
Docs: https://docs.binstarter.io/
BinStarter Blog & News Newsletter
Join the newsletter to receive the latest updates in your inbox.
---