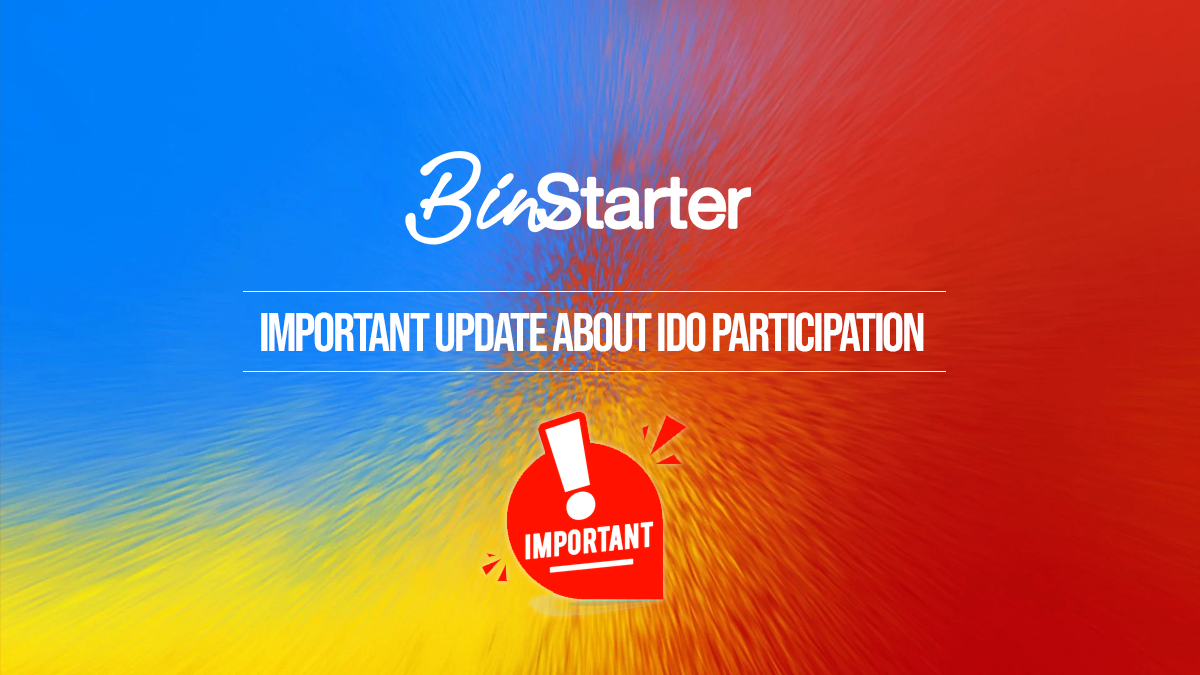 IMPORTANT UPDATE ABOUT IDO PARTICIPATION
Dear BinStarter community!
There is an important update about IDO participation process; our community is now required to apply for the IDOs they want to participate in.
You must complete your application by the IDO whitelist closing date. This new process will give us chance to increase the allocations per participant for all pools.
How the system works:
Step: Please visit "IDO Projects" page on BinStarter website.
2. Step: Then click on the IDO you want to join
3.Step: As a final step you need to click on "Join Whitelist" button on the project detailed page.
Once you completed above 3 steps you will be qualified to be whitelisted for IDO event of your preferred project.
If you change your mind, you can opt out by clicking "Leave Whitelist" button before the whitelist time of the specific IDO ends.
Please note this will be effective from March 19th, 2022.
Do not forget to visit https://bsr.binstarter.io/ido/projects to apply for the upcoming Stickman IDO event.
BinStarter Blog & News Newsletter
Join the newsletter to receive the latest updates in your inbox.
---