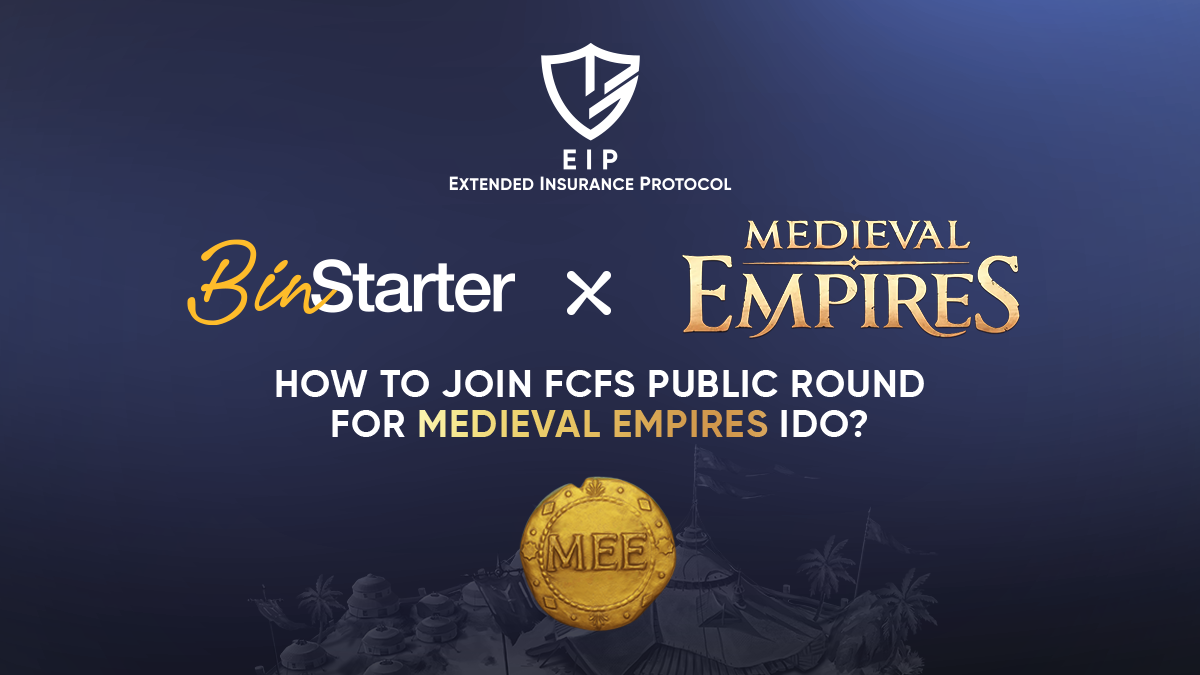 How to Purchase $MEE Token from FCFS Public Round
FCFS Public Round Details for Medieval Empires  
Duration: Starts on December 16th, 2022 at 19:30 UTC– Ends on December 17th, 2022 at 16:00  UTC— till sold out

https://bsr.binstarter.io/ido/project/638f6a306528e77d74c7dded
1. From the BinStarter Application website found on this link https://bsr.binstarter.io/, click IDO Projects. It will display all the projects that will be launched on BinStarter. Click the Medieval Empires name or logo to proceed.

Make sure you are connected to the network of the project you are participating in.
2. From the IDO page, project details and Pool where you may purchase MEE tokens are displayed. Click Pool to enter the IDO Sale page.
3. Below is the IDO Sale page of Medieval Empires where you may purchase MEE Token. Purchasable limit is displayed which is the maximum amount of MEE token you are allowed to purchase. Your current balance is also displayed.
4. From the sale pool, enter the Amount you wish to spend on a project allocation. Check which network the IDO is on and make sure that you have adequate corresponding tokens in the wallet connected to BinStarter APP to cover the total amount including the network fees. Click the Approve button to proceed.
5. MetaMask (or the wallet address with which you're connected to the BinStarter app) confirmation popup will then be displayed. Click the Confirm button to approve the purchase.

6. After approving the buy order, click the Swap button to complete the process of purchasing project tokens.
7. MetaMask confirmation popup will then be displayed. Click the Confirm button to swap a stable coin with the project token.
8. Purchased project tokens will be available from My Allocations page before the day of Tokens Generation Event (TGE) You will be able to claim the token through My Allocations according to the project token vesting schedule.
BinStarter Blog & News Newsletter
Join the newsletter to receive the latest updates in your inbox.
---