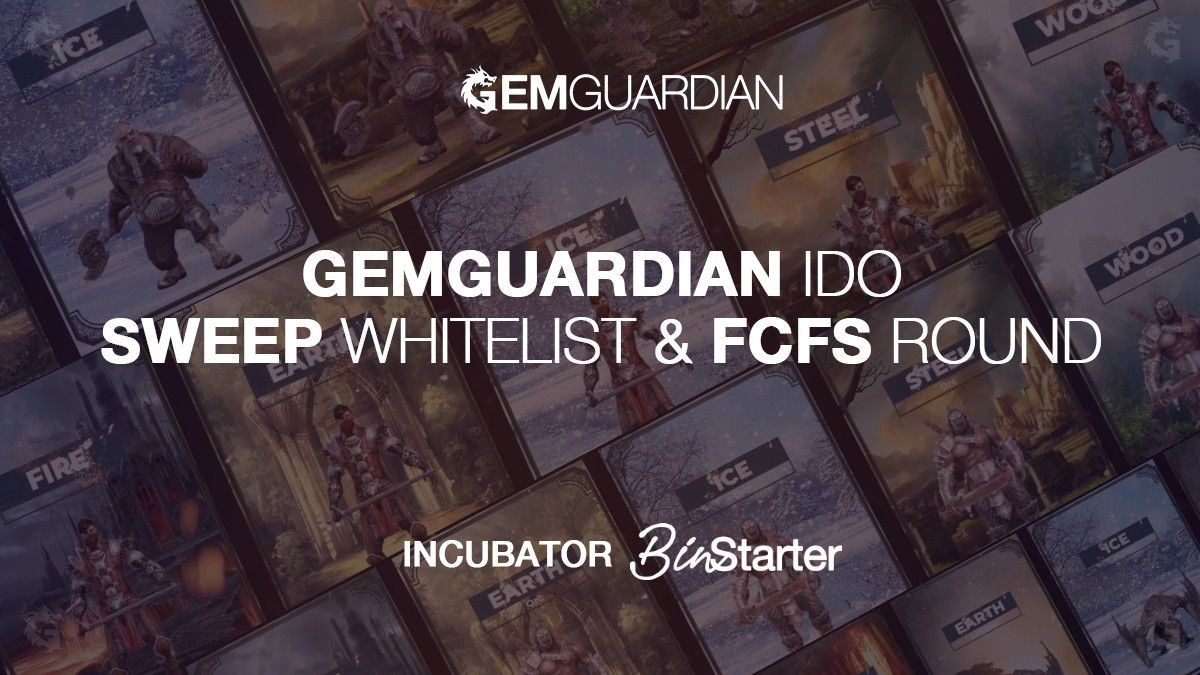 GemGuardian IDO Sweep Whitelist & FCFS Round
GemGuardian IDO Sweep Whitelist & FCFS Round
BinStarter IDO Launchpad have conducted a successful first 4 rounds on September 24. In addition sweep campaign has garnered 19.3M entries and 200,000 applicants.
Little less than 3hours GemGuardian IDO Round 5.1 will be open for the 100 winners of the campaign to purchase an allocation at UTC 15:00–16:00. IDO Round 5.2 will be open at UTC 16:00–Until cap is filled or until hard cap is filled; this round will be first comes first serve
IDO Round 5.1: 100 Sweep Campaign Winner
Time: September 25th, 2021 UTC 15:00–16:00
https://binstarter.io/sweep.txt
IDO Round 5.2: FCFS
Starts: September 25th, 2021 UTC 16:00 — Until cap is filled
IDO Details
Price: $0.10
Initial Market Cap: $210k
Raise date: 25th September 2021
PCS listing: 26th September 2021
Location: https://sale.binstarter.io
Max Contributions per wallet: 0.142 BNB
About BinStarter
BinStarter is a decentralized mining-style approval mechanism insurance protocol that is designed to examine projects according to certain criteria for 30 days and to protect liquidity providers against possible financial damages or any negativities.
Website | Announcement Channel | Telegram Chat | Twitter | Medium
BinStarter Blog & News Newsletter
Join the newsletter to receive the latest updates in your inbox.
---