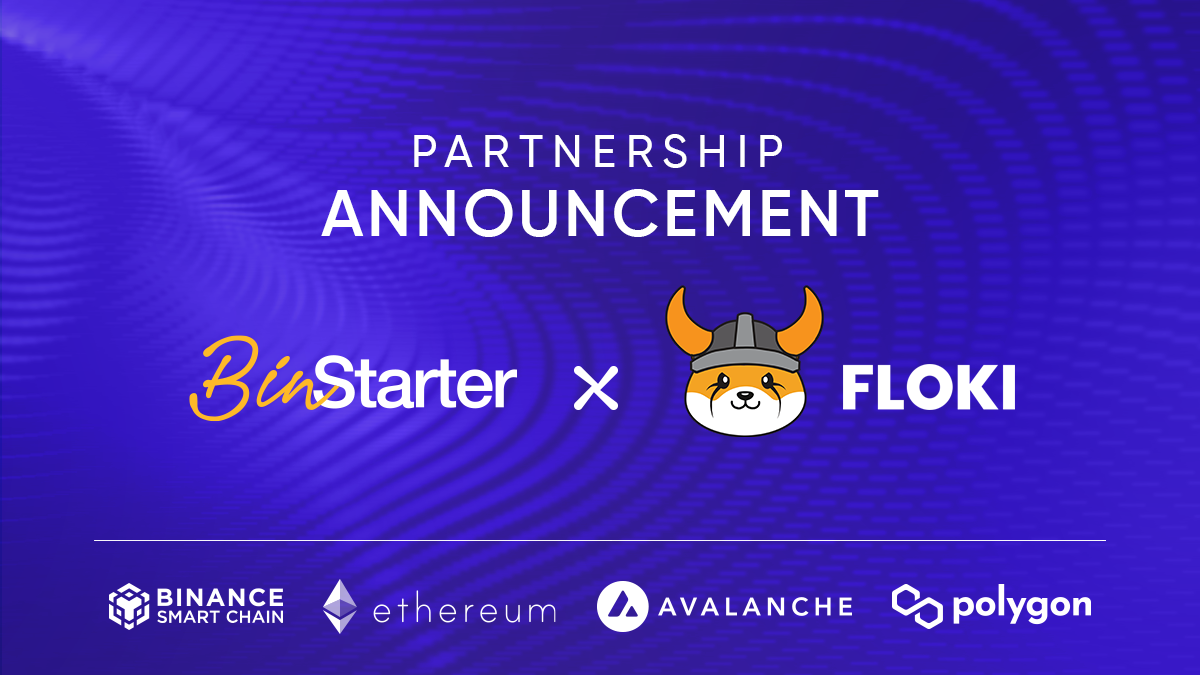 BinStarter Partners with FlokiFi Locker
BinStarter is proud to welcome FlokiFi Locker, the only locker protocol to integrate the ERC-1155 standard, on board.

About Floki & FlokiFi Locker

FlokiFi Locker is a secure and innovative crypto locker solution that allows crypto project developers and individuals to quickly and securely lock Liquidity Pool (LP) tokens, NFTs, and fungible tokens. It is the only locker protocol to integrate the ERC-1155 standard.

FlokiFi Locker is one of Floki's key utility products that is powered by the FLOKI token and backed by the strong Floki brand as well as several leading industry brands.

Floki is the people's cryptocurrency and one of the most recognizable crypto brands, with an active partnership with a leading Formula 1 team and partnerships with 8 international football brands. These partnerships have exposed the Floki brand to a mainstream audience of billions of people.
BinStarter x FlokiFi Locker

With this partnership, we will be adopting the FlokiFi Locker as our preferred protocol for locking LP tokens and vesting team tokens of projects that launch on our premium launchpad. This means FlokiFi Locker will be recommended and presented to all our projects new and existing, thereby increasing adoption and recognition of the FlokiFi brand.

Locking liquidity and vesting team tokens with the FlokiFi Locker aligns perfectly with establishing trust and safety for investors. This coupled with our Extended Insurance Policies has the potential to create a new standard for the trust and safety of the projects we launch.

This partnership further signals the intent of FlokiFi Locker and its partners to spur mass adoption of the protocol and make it a standard feature for projects around the world.
FlokiFi Locker Socials

Website: https://www.floki.com/

Twitter: https://twitter.com/realflokiinu
About BinStarter
BinStarter is a decentralized mining-style approval mechanism insurance protocol that is designed to examine projects according to certain criteria for 30 days and to protect liquidity providers against possible financial damages or any negativities.
Website | Announcement Channel | Telegram Chat | Twitter | Medium
BinStarter Blog & News Newsletter
Join the newsletter to receive the latest updates in your inbox.
---