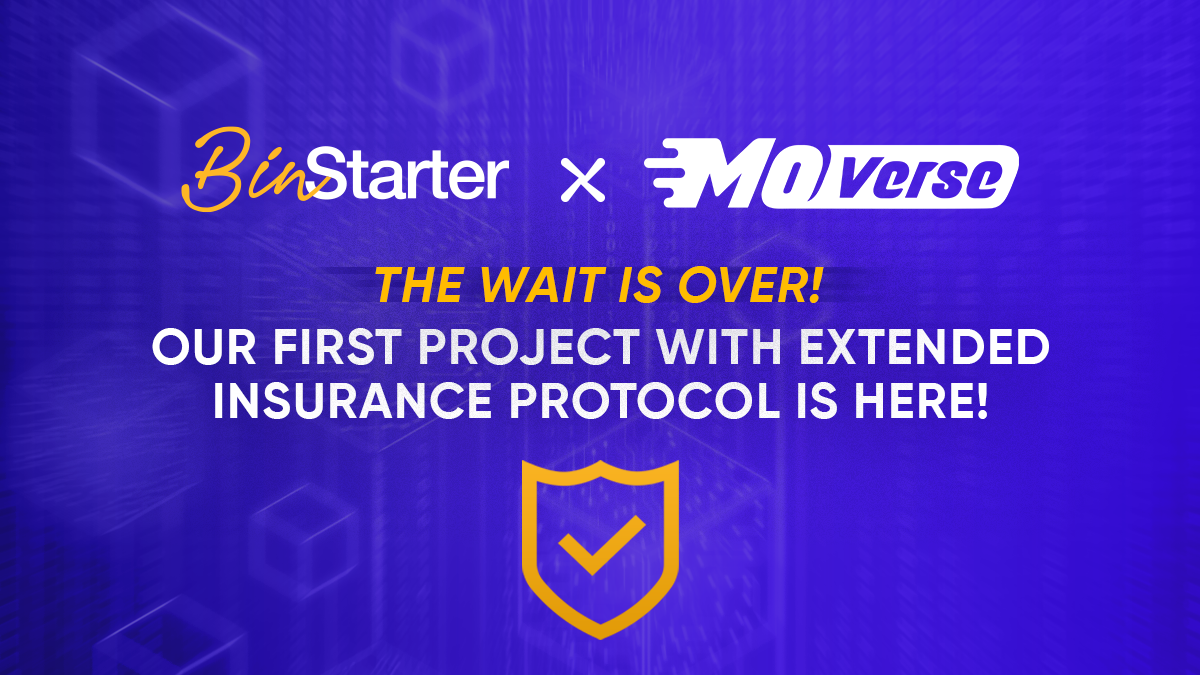 MOVERSE! Our First EIP Project!
Dear BinStarter Family,

We are so proud to introduce our first EIP (Extended Insurance Protocol) project.
The Moverse team has decided to join our EIP to demonstrate their commitment and support to both their project and our community. In virtue of BinStarter updated post-listing approaches, they have mapped out to bring additional opportunities to our community, maintain the post-IDO momentum and improve the project development process.
We are all aware that no project is risk-free yet we can tackle high-risk elements in a project timeline. Moverse team has worked day and night to identify unforeseen circumstances while taking necessary precautions to either prevent certain risks from happening or limit their negative impact on its stakeholders.

What makes Moverse IDO so unique?

Moverse will unlock %100 of the Public Allocation at TGE providing an immense profit potential for its investors. Supported by the EIP, they will maintain the average token price higher than the IDO price in the first 24 hours after listing in order to avoid unexpected price drops and protect our investors from losses.

What is the EIP (Extended Insurance Protocol) and its benefits?

EIP (Extended Insurance Protocol) is a next-level specialized insurance protocol that constantly evaluates the performance of the project in the TGE and keeps evaluating the price of the token during the entire vesting schedule.
The main purpose of this protocol is to create a highly-protected environment for both investors and project owners by adding new topics to our current insurance protocol.

The projects with Extended Insurance Protocol will have an EIP sticker beside their names on our announcements and our website. Also, their insurance content can be seen in our "IDO PROJECTS" tab.

Dive Deeper: https://blog.binstarter.io/eip/
Moverse Socials
Website | Twitter | Discord | Channel | Youtube | Facebook
About BinStarter
BinStarter is a decentralized mining-style approval mechanism insurance protocol that is designed to examine projects according to certain criteria for 30 days and to protect liquidity providers against possible financial damages or any negativities.
Website | Announcement Channel | Telegram Chat | Twitter | Blog
BinStarter Blog & News Newsletter
Join the newsletter to receive the latest updates in your inbox.
---