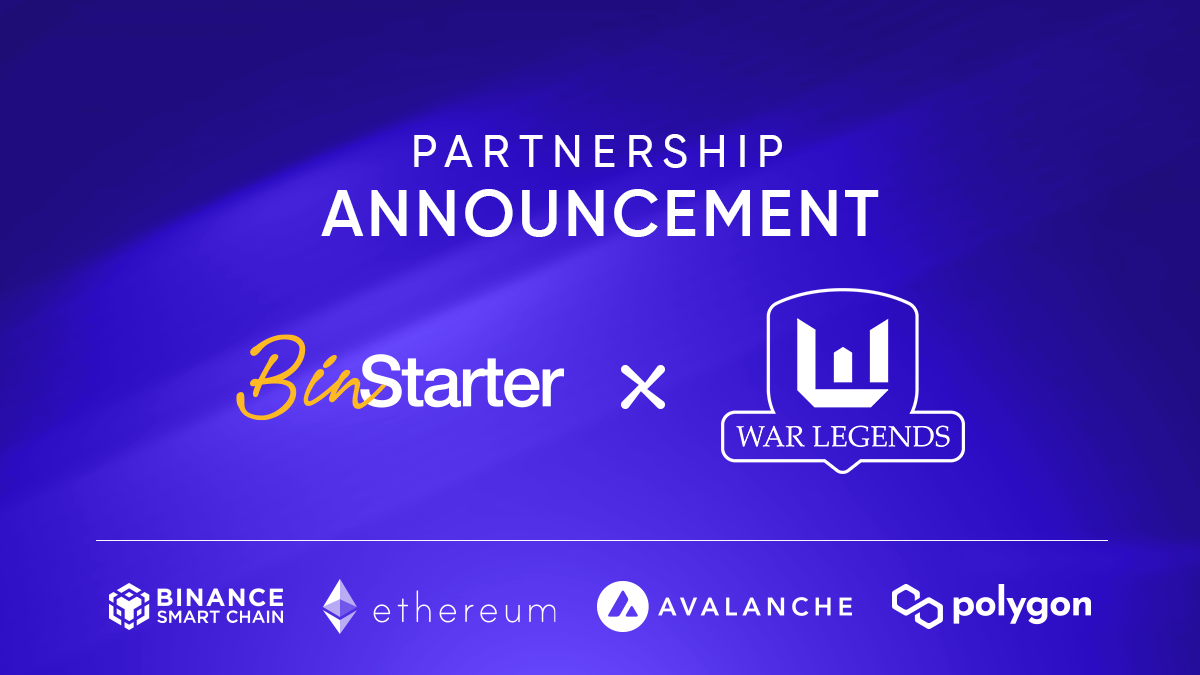 BinStarter Teams Up with War Legends
BinStarter is proud to welcome War Legends on board! A new NFT Play-&-Earn multiplayer war game where you can participate in exciting online battles in real time. Through this partnership, we are looking to support War Legends in:

✔️ IDO on Binstarter
✔️ Cross-marketing activities
✔️ Community expansion
War Legends is a military themed based MOBA (Multiplayer Online Battle Arena) game and metaverse built on blockchain technology.
It is the first release of an entire war ecosystem developed on the blockchain. This is the starting point of a new paradigm in the gaming sector, decentralized and of which you can actively participate in multiple ways.
The end goal is to create a unified war zone world, with additional functionalities such as LAND ownership and conquest, introducing strategy elements from known strategy games.
As a user of the War Legends universe, you can earn cryptocurrency in the following ways:
Winning battles against other users.
Accomplishing daily, weekly and monthly missions
Selling Tanks to other players
Winning Achievements like being TOP in rankings
Renting your base to other players
Staking your token obtaining a yearly APR
War Legends Socials:
Website: https://warlegends.co
Twitter: https://twitter.com/warlegendsco
Telegram Chat: https://t.me/warlegendsglobal
Discord: https://discord.com/invite/kafAAbsAqF

About BinStarter
BinStarter is a decentralized mining-style approval mechanism insurance protocol that is designed to examine projects according to certain criteria for 30 days and to protect liquidity providers against possible financial damages or any negativities.
Website | Announcement Channel | Telegram Chat | Twitter | Medium
BinStarter Blog & News Newsletter
Join the newsletter to receive the latest updates in your inbox.
---