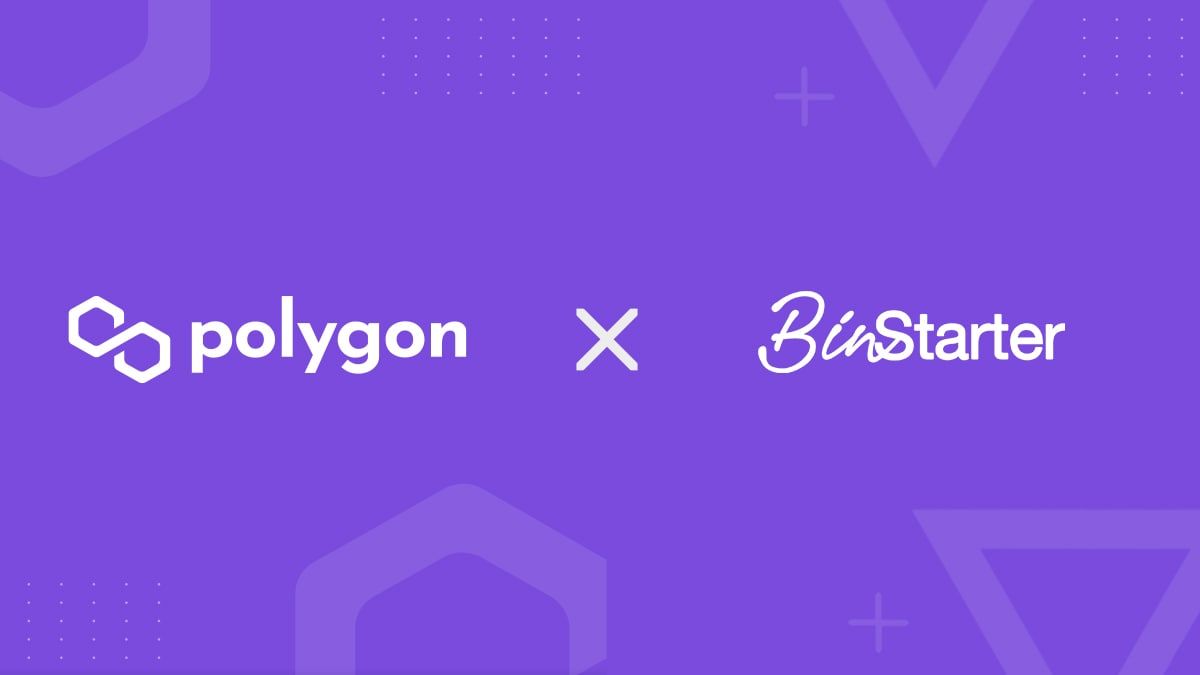 Binstarter & Polygon — Collaboration and Development
BinStarter x Polygon
We are excited to announce that BinStarter Protocol and Polygon (formerly MATIC Network) have initiated a collaboration, officiating BinStarter's commitment to developing a revolutionary Insured IDO Launchpad.
BinStarter's collaboration with Polygon will enable BinStarter to exponentiate the development of the launchpad, with the full technical support of their developer community and network. This also signifies its commitment to the mission of developing the Polygon ecosystem, encouraging mass adoption while working alongside all IDO projects inside the BinStarter ecosystem.
Scalability of the Polygon Network
Polygon is leading the field in full-stack scaling solutions, with all the necessary elements to be the key scaling solution leader of Ethereum.
Growing developer's community
High level of decentralization and security
Lowest gas cost and near-instant transactions
"Exponential growth of the Polygon makes it the number one solution for infrastructural development. We look forward to the future of the Polygon Network as it becomes massively adopted, attracting large DeFi, NFT, and gaming blockchain protocols within its ecosystem." — BinStarter Team.
Quick Updates
Over the past couple of months, the BinStarter team has been actively developing, testing, and improving the smart contracts, high yield staking pool, and Insurance Mechanism. The user interface has also been upgraded significantly to be simple and intuitive, ensuring a smooth user experience. Tiered High Yield Staking and VRF backed Randomness Oracle have been incorporated into BinStarter's Infrastructure and refined to offer fair, transparent, and equal investment opportunities for all members of the BinStarter Community.
For more information, check out: https://www.youtube.com/watch?v=R0ZZbkmax0k&t=1s
About Polygon
Polygon is the first well-structured, easy-to-use platform for Ethereum scaling and infrastructure development. Its core component is Polygon SDK, a modular, flexible framework that supports building and connecting Secured Chains like Plasma, Optimistic Rollups, zkRollups, Validium, etc, and Standalone Chains like Polygon POS, designed for flexibility and independence. Polygon's scaling solutions have seen widespread adoption with 450+ Dapps, ~350M txns, and ~13.5M+ unique users.
If you're an Ethereum Developer, you're already a Polygon developer! Leverage Polygon's fast and secure txns for your Dapp, get started here.
Website | Twitter | Ecosystem Twitter | Studios Twitter | Reddit | Telegram
About BinStarter
BinStarter is a decentralized mining-style approval mechanism insurance protocol that is designed to examine projects according to certain criteria for 30 days and to protect liquidity providers against possible financial damages or any negativities.
Website | Announcement Channel | Telegram Chat | Twitter | Medium
Crypto Daily: https://cryptodaily.io/binstarter-polygon-collaboration-and-development/
Polygon Daily - Twitter:https://twitter.com/PolygonDaily/status/1418826650008031232
BinStarter Blog & News Newsletter
Join the newsletter to receive the latest updates in your inbox.
---