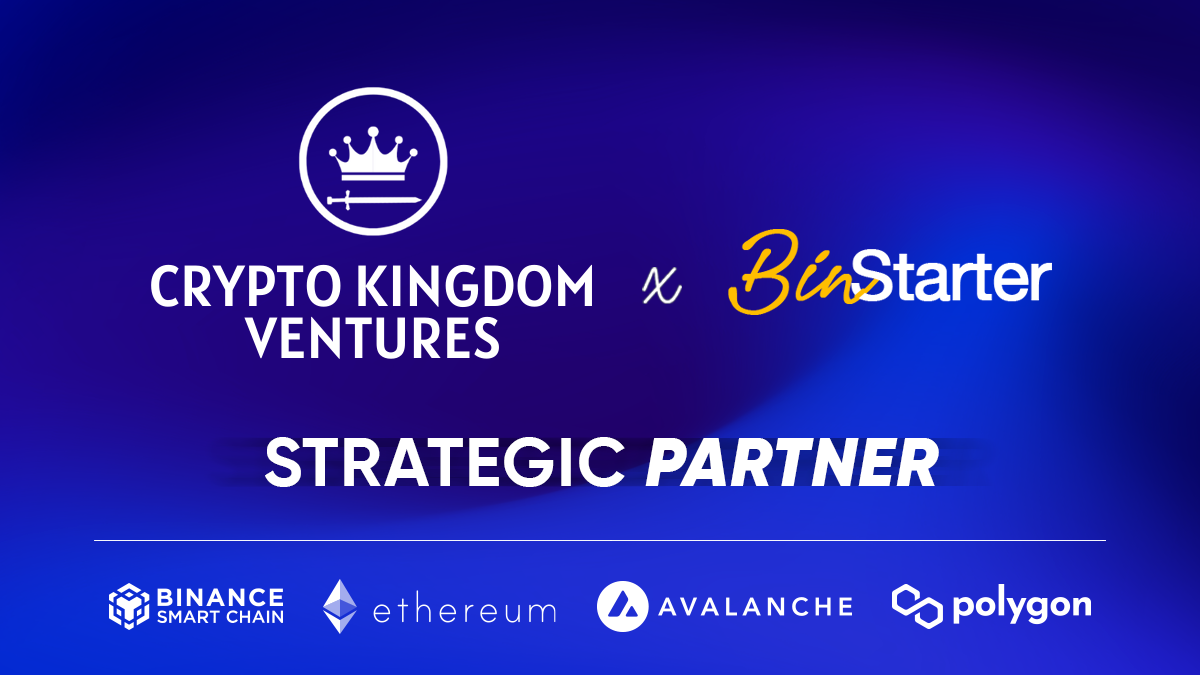 BinStarter Partnering with Crypto Kingdom Ventures
BinStarter x Crypto Kingdom Ventures
BinStarter is thrilled to announce its partnership with Crypto Kingdom Ventures
Crypto Kingdom Ventures is a decentralized project booster building a web of powerful entrepreneurs.
Learn More about Crypto Kingdom Ventures👇🏻
https://cryptokingdom.ventures
Cheers to our collaboration! 🥂🙌🏻
#BinStarter $BSR #CryptoKingdom #Crypto
About BinStarter
BinStarter is a decentralized mining-style approval mechanism insurance protocol that is designed to examine projects according to certain criteria for 30 days and to protect liquidity providers against possible financial damages or any negativities.
Website | Announcement Channel | Telegram Chat | Twitter | Medium
BinStarter Blog & News Newsletter
Join the newsletter to receive the latest updates in your inbox.
---