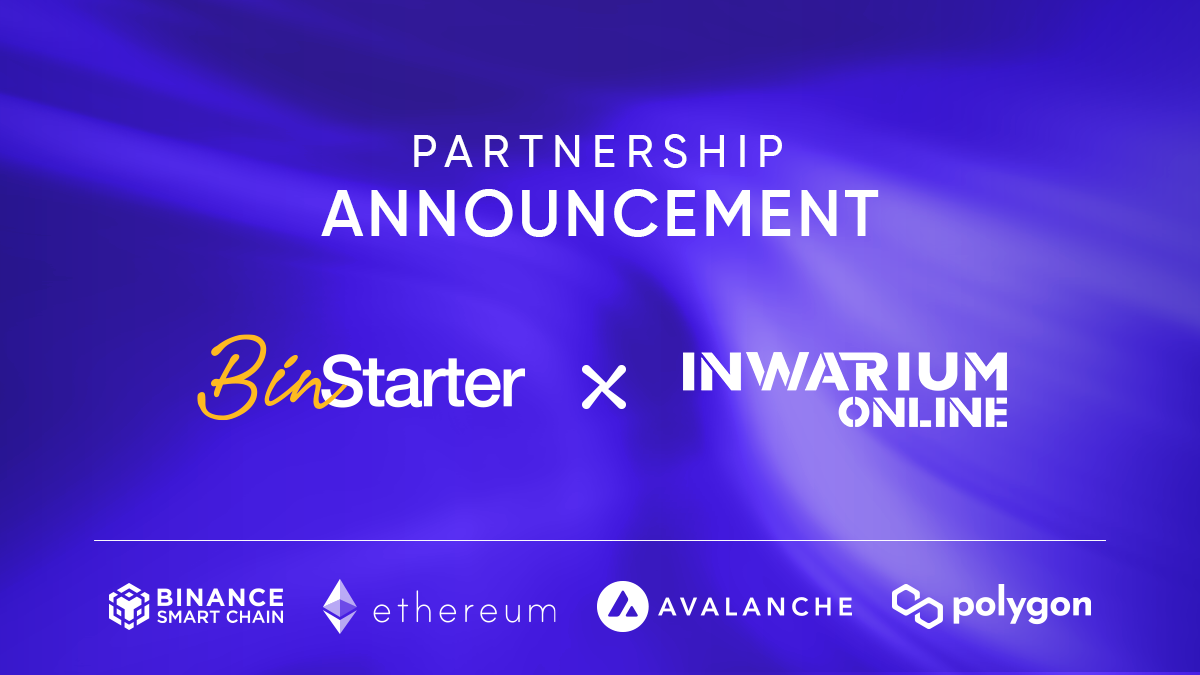 BinStarter Onboarding Inwarium Online
Binstarter x Inwarium Online

We have officially teamed up with Inwarium Online, A Blockchain supported Play to Earn, First-person Shooter (FPS) Multiplayer Game with an NFT Marketplace Built on the BNB Chain.
Through this partnership, we are looking to help Inwarium Online conduct:

IDO on Binstarter
Cross-marketing activities
Expand community

About Inwarium Online
Inwarium Online is designed to reward players regardless of their skill-level while offering competitions for experienced players and teams that require both individual skill and teamwork. Play alone or team up with friends in battle in many challenging yet exciting game modes. Earn as you overcome daily challenges in PvE or place wagers with other members of the community in PvP mode.
Inwarium Online will bring new experience in the crypto gaming world. It is not a typical First-Person Shooter game that you play just for leveling and ranking, but it has everything that modern multiplayer FPS games have: objects such as weapons, characters, maps, game modes, etc.
In different modes players will be able to earn/fight-for tokens by reaching specific waves in  Zombie Quarantine mode and to win pvp battles. Later on, remaining the last player in Battle Royale will result in rewards.
Players will be able to buy a collection of weapons, characters and items with the game token. Each weapon/character or item will be special and unique. The game will have an NFT Marketplace.
Inwarium Online Socials:
Website | Twitter | Telegram Community | Telegram Announcement | Youtube
About BinStarter
BinStarter is a decentralized mining-style approval mechanism insurance protocol that is designed to examine projects according to certain criteria for 30 days and to protect liquidity providers against possible financial damages or any negativities.
Website | Announcement Channel | Telegram Chat | Twitter | Blog
BinStarter Blog & News Newsletter
Join the newsletter to receive the latest updates in your inbox.
---