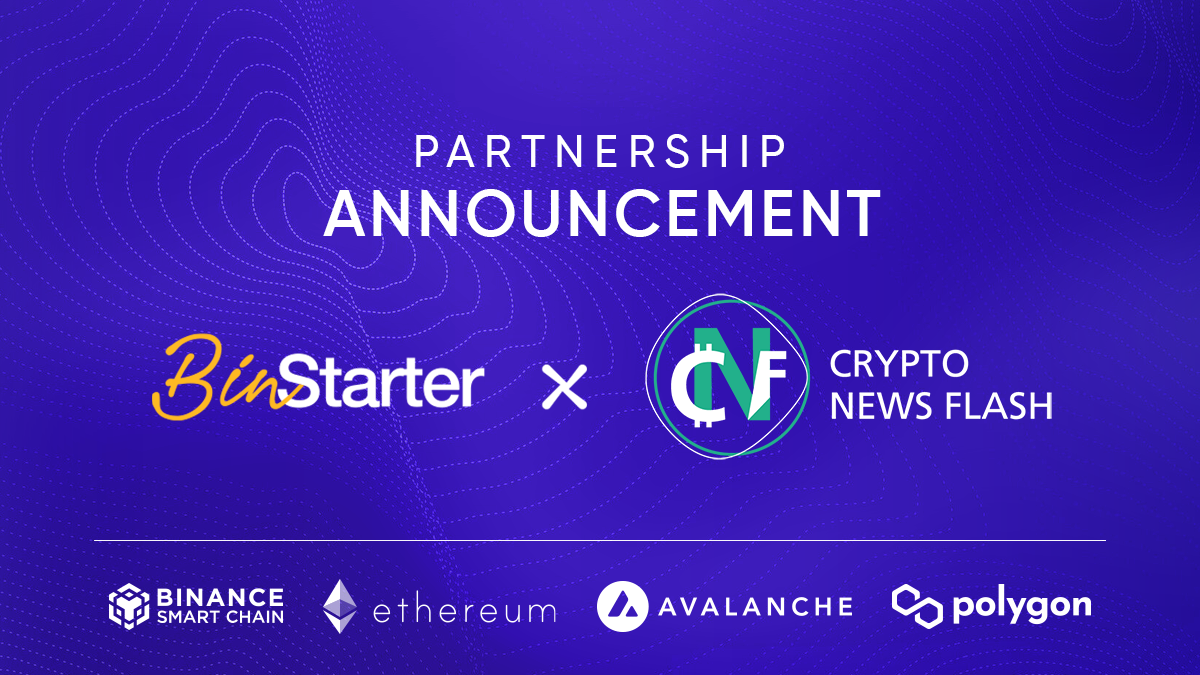 BinStarter Partners with Crypto News Flash (CNF)
We are proud to announce our partnership with Crypto News Flash - CNF, the premier destination for staying informed on the latest news and information in the world of cryptocurrencies.
Crypto News Flash (CNF), established in 2019, has rapidly become a preeminent source of information for the crypto and blockchain industries. With a global audience, CNF aims to foster the growth of the crypto community by providing in-depth, current, and up-to-date news on the market. The CNF team is dedicated to promoting the growth of the crypto community through their insightful and timely reporting.
Through this partnership, BinStarter aims to enhance its projects through the services offered by Crypto News Flash. Together, we will strive to increase the visibility of our projects and ensure they receive widespread recognition. Additionally, we will impart industry insights to facilitate the crypto community's access to accurate information.
Crypto News Flash (CNF) Socials
Twitter: https://twitter.com/CryptoNewsFlas3
Website: https://www.crypto-news-flash.com
About BinStarter
BinStarter is a decentralized mining-style approval mechanism insurance protocol that is designed to examine projects according to certain criteria for 30 days and to protect liquidity providers against possible financial damages or any negativities.
Website | Announcement Channel | Telegram Chat | Twitter | Blog
BinStarter Blog & News Newsletter
Join the newsletter to receive the latest updates in your inbox.
---