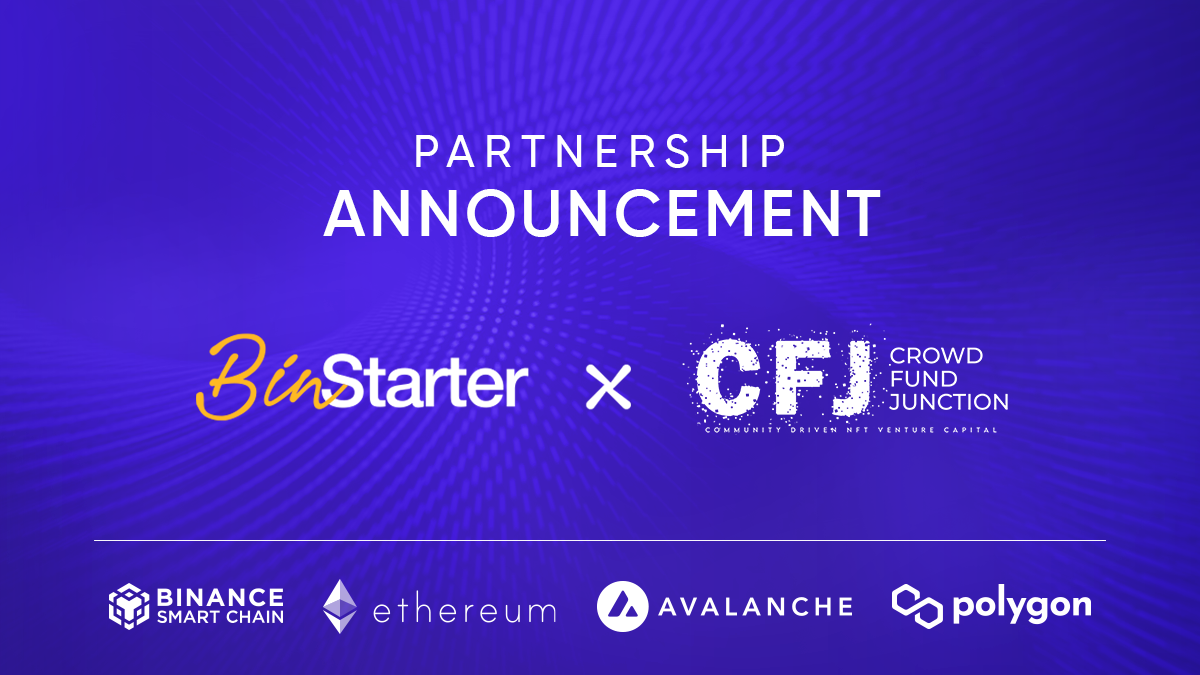 BinStarter and Crowd Fund Junction-CFJ Form Strategic Alliance
We are happy to announce that we are teaming up with Crowd Fund Junction-CFJ, a Crypto Community DAO and Influencer Driven NFT Venture Capital.
CFJ supports crypto startups with advisory, funding, and marketing services that align with their vision for a decentralized future.
They focus on identifying early-stage blockchain projects to foster their development and provide long-term support from a strong community.
They place a high value on entrepreneurs and provide dedicated support for DeFi, Web3, NFT, METAVERSE, and Gaming initiatives.
In addition to fundraising, they assist projects with go-to-market strategy, introductions to launchpads/exchanges, market making, key opinion leader outreach, gaming guilds, and community building, among other services.
Wishing us continued success and cooperation!
Crowd Fund Junction Socials:
https://linktr.ee/crowdfundjunction
About BinStarter
BinStarter is a decentralized mining-style approval mechanism insurance protocol that is designed to examine projects according to certain criteria for 30 days and to protect liquidity providers against possible financial damages or any negativities.
Website | Announcement Channel | Telegram Chat | Twitter | Blog
BinStarter Blog & News Newsletter
Join the newsletter to receive the latest updates in your inbox.
---