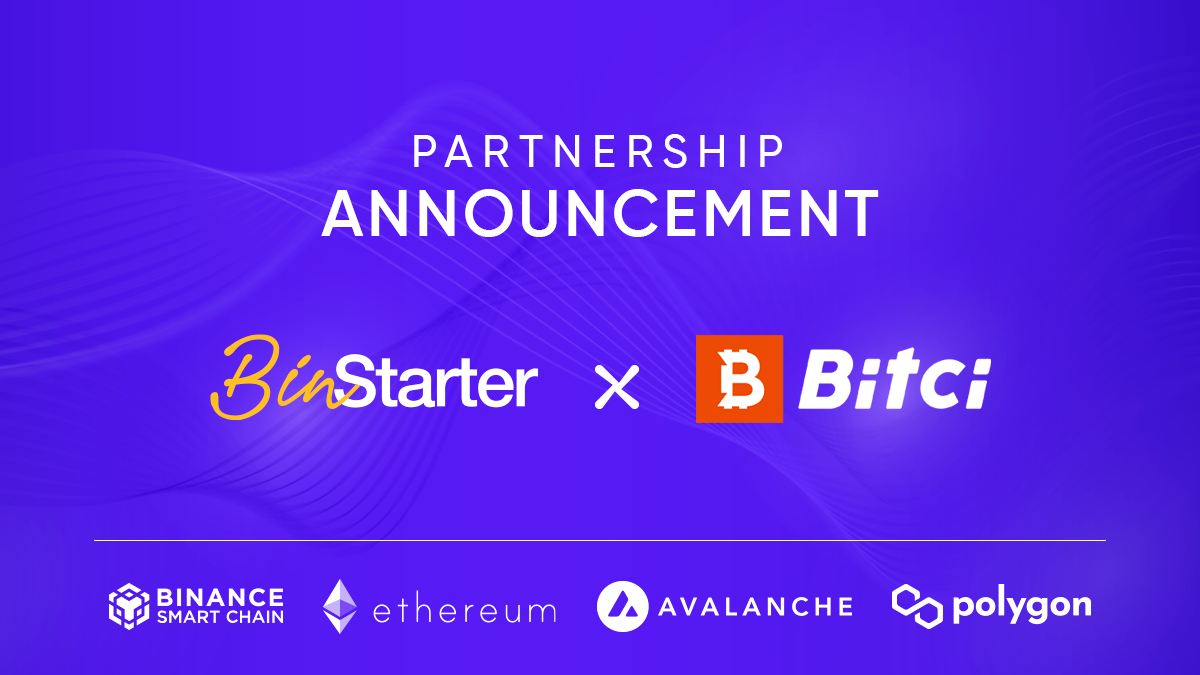 BinStarter Partnering with Bitci
We are thrilled to announce Binstarter partnership with Bitci, Turkey's first and only cryptocurrency with its own blockchain network.
Bitci provides reliable and fast service for high volume transactions.
Bitcicoin, the mainnet coin of the Bitcichain blockchain, gains value with the Fan Token and NFT projects created on the Bitcichain blockchain. For the transfer of tokens on Bitcichain, the blockchain network fee is paid in Bitcicoin.
Bitcicoin can be easily stored in Bitci E-Wallet wallets developed by Bitci Teknoloji. Bitcicoin can be traded on Bitci.com.tr and all exchanges where it is traded.
Bitci Socials
Website | Twitter | Discord | Instagram
About BinStarter
BinStarter is a decentralized mining-style approval mechanism insurance protocol that is designed to examine projects according to certain criteria for 30 days and to protect liquidity providers against possible financial damages or any negativities.
Website | Announcement Channel | Telegram Chat | Twitter | Blog
BinStarter Blog & News Newsletter
Join the newsletter to receive the latest updates in your inbox.
---