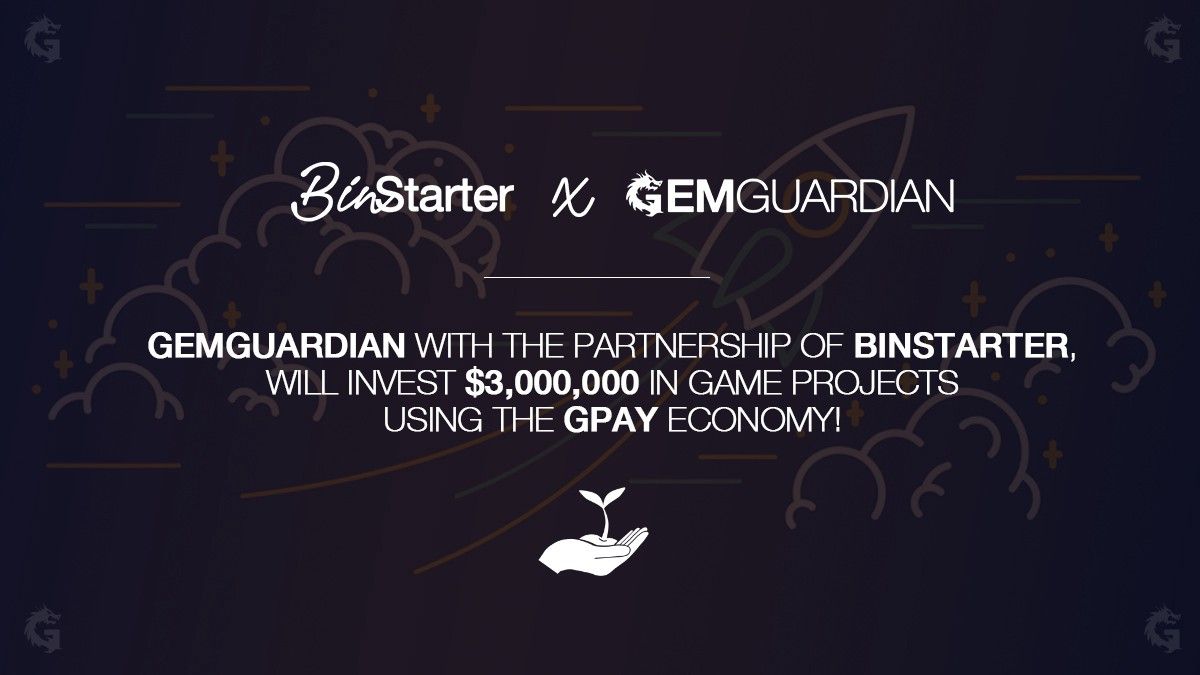 BinStarter and GemGuardian Pledged $3,000,000 in Gpay Powered Metaverse
GemGuardian Web V1 will be launched on the Polygon network soon. Gpay will be utilized initially in the GemGuardian Economy. The world where multiple projects are connected and powered by one currency is known as GemGuardian Universe. Numerous in game assets will be tokenized into nfts. Players will be able to rent/purchase land, mine natural resources, and build infrastructures; which in turn will increase utility of GEMG and GPAY tokens.
The Binstarter and GemGuardian joint investment incubation fund will bring Gpay utilities to a whole different level. New Projects launched on Binstarterwill be able to benefit from this fund as long as the project is capable of implementing GPAY as an additional payment unit in their game economy.
Joint committee can provide support such as financial, marketing, development, networking, and all other areas that startup projects crucially need.
Vision of the joint committee is to establish a multi-project metaverse where players can use one single currency; Gpay to explore various gameplay experiences while earning a lucrative return on their investment.
About GemGuardian
GemGuardian is a rewarding fantasy based NFT Card Game on the BSC Network. We utilize the Dual Token economy to promote price sustainability, but at the same time keeping the game fun and lucrative. Player will acquire Guardian and Dragons to battle and earn in game rewards that can be staked for a lucrative APY.
Website | Telegram channel| Telegram group | Twitter | Medium | Youtube
More details about GemGuardian: https://gemguardian.io/docs/gemguardian.pdf
About BinStarter
BinStarter is a decentralized mining-style approval mechanism insurance protocol that is designed to examine projects according to certain criteria for 30 days and to protect liquidity providers against possible financial damages or any negativities.
Website | Announcement Channel | Telegram Chat | Twitter | Medium
BinStarter Blog & News Newsletter
Join the newsletter to receive the latest updates in your inbox.
---