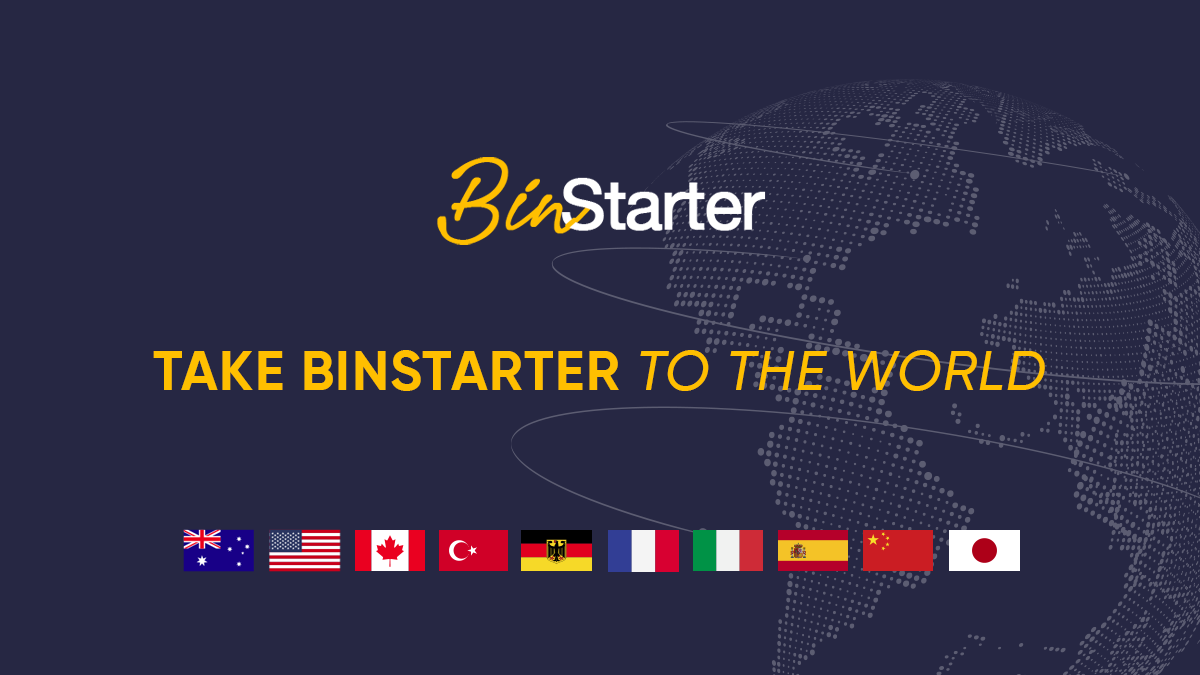 Become a BinStarter Ambassador!
Amazing news!
The BinStarter Ambassador programme is now launching. We want to expand the BinStarter community all around the world and we want you to help do it while earning incredible rewards. This is one of the many ways which BinStarter plans to massively increase the size of the community.
So, how do you become an ambassador?
First you need to fill in this form
Then you need to follow all our social media channels which you can find on binstarter.io
And you need to make sure you've read this article carefully so that you understand what the Ambassador programme is all about and how you will be rewarded for your efforts.
Why should you want to be a BinStarter Ambassador?
There are loads of reasons to become an Ambassador for BinStarter. You get to help build the wonderful BinStarter community into new countries and regions, you'll become part of the wider BinStarter Team an incredible group running one of the most exciting launchpads in the industry, and you'll be rewarded every quarter for your hard efforts.
You'll also be supported in a private Ambassador Telegram group where you'll hear all about our latest news and developments as well as getting a sneak peek into our future plans for success.
Who do we want to be our Ambassadors?
This is right for you if:
You're really excited about crypto and the wonderful world that it can create.
You can see the potential of BinStarter to become the number 1 launchpad in the industry and you want to be part of that journey.
You know how to support or build a new community and are full of new ideas about how to spread the word about BinStarter.
You want to see the BinStarter community grow and the $BSR price soar with it!
What do you need to do as an Ambassador?
There are no set rules about exactly what tasks you need to do, we're always open to ideas. However, things that you might to, include:
Hold AMAs about BinStarter
Hold an online event and be rewarded depending on the number of people who attend
Provide Translation support for blogs and posts and Telegram channels
Share our social media content and spread it as widely as possible.
Create new content – blogs, videos. Tweets, stickers – anything that grows the community
Manage social media groups especially new Telegram groups that you might have created.
How do you get rewarded?
Every quarter (3 months) the BinStarter team will announce new and exciting rewards for the upcoming quarter.
In the first quarter of the programme the rewards are incredibly generous. You will be rewarded based on your contribution to building the BinStarter community with an NFT that gets you access to BinStarters pools and guarantees you an allocation in BinStarter IDOs. The only other way of joining these pools is by buying $BSR. These rewards are limited to participation in the first quarter, the second quarter award will be announced after the first awards have been won.
Here are the rewards in the first quarter:
NFT Pool 2 – worth 2000BSR – grants you access to Pool 2 for BinStarter IDOs
NFT Pool 3 – worth 4000BSR – grants you access to Pool 3 for BinStarter IDOs
NFT Pool 4 – worth 8000BSR – grants you access to Pool 4 for BinStarter IDOs
NFT Pool 5 – worth 16000BSR – grants you access to Pool 5 for BinStarter IDOs
NFT Pool 6 – worth 32000BSR – grants you access to Pool 6 for BinStarter IDOs
You can see the $BSR price here and the details of each pool here: https://bsr.binstarter.io/
Every three months, the BinStarter team will review your efforts and allocate you an NFT depending on how successful your efforts have been. The more you contribute, the more you will be rewarded it's a very simple and fair system!
At the end of the first quarter, the top contributing ambassadors as decided by the BinStarter team will be rewarded with NFT Pool 6. The second group will receive NFT Pool 5 and the third group will receive NFT Pool 4 and so on.
So, what are you waiting for? Use your expertise, expand your skills build a community that you love and help take $BSR to new and exciting places. Apply today.
BinStarter Blog & News Newsletter
Join the newsletter to receive the latest updates in your inbox.
---