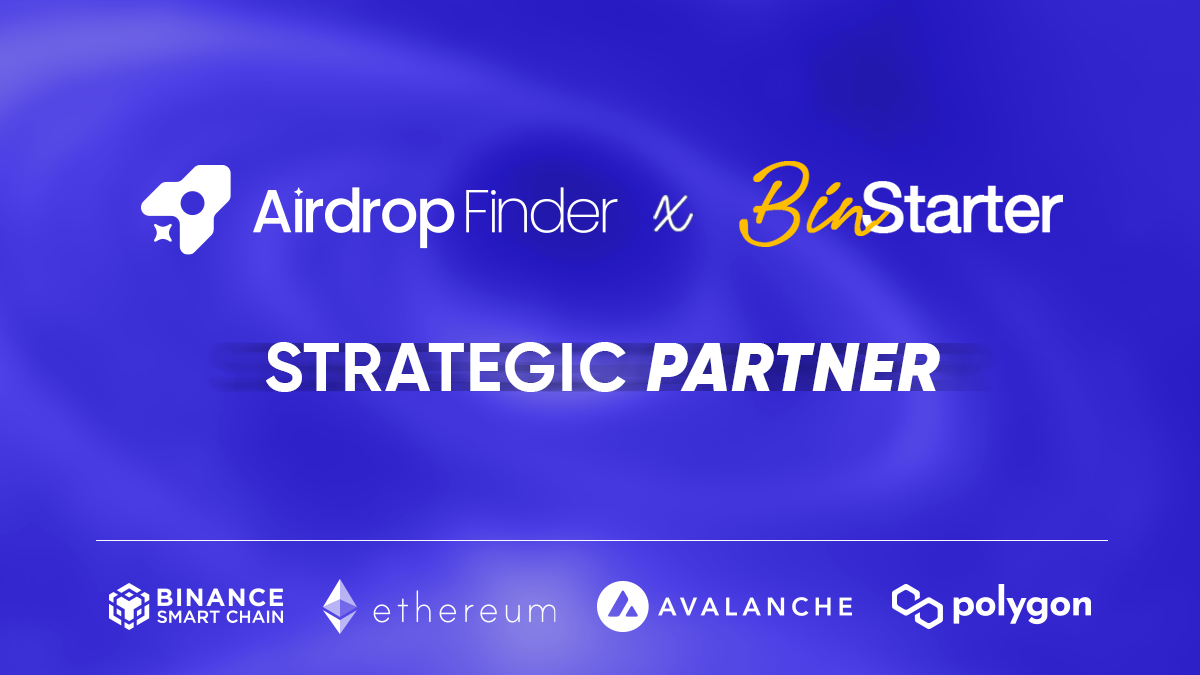 Announcing BinStarter and Airdrop Finder Partnership
BinStarter x Airdrop Finder
BinStarter is proud to welcome Airdrop Finder on board!
Airdrop Finder is the largest cryptocurrency advertising agency, community and airdrop sharing channel in Indonesia, established in 2018 with the purpose for being the best airdrop information sharer and supporting the  community's member economy through cryptocurrency airdrops. Also, with the intention and interest to support projects that have the potential to develop so that they can become a place to grow together with them.
Airdrop Finder Social Links
Channel: https://t.me/Airdropfind
Group: https://t.me/AirdropfindX
Reddit: https://www.reddit.com/u/Airdrop_finder
Medium: https://medium.com/@airdropfind
Twitter: https://Twitter.com/AirdropfindX
About BinStarter
BinStarter is a decentralized mining-style approval mechanism insurance protocol that is designed to examine projects according to certain criteria for 30 days and to protect liquidity providers against possible financial damages or any negativities.
Website | Announcement Channel | Telegram Chat | Twitter | Medium
BinStarter Blog & News Newsletter
Join the newsletter to receive the latest updates in your inbox.
---